Fewer films crews came to Inyo County in 2008, but those that did choose to shoot commercials and movies in the Alabama Hills still brought close to $5 million to our area.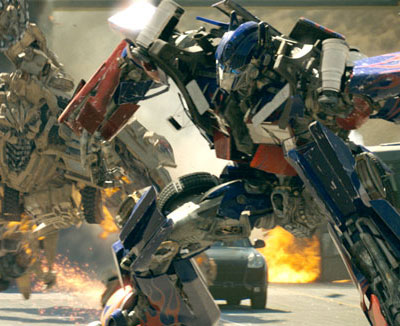 At the Inyo Supervisors meeting Tuesday, County Film Commissioner Chris Langley told the supervisors that in 07-08, 77 productions came to Inyo County, but this last year, 08-09, only 36 productions came to Inyo.
While the number of commercials and movies shot in Inyo County was down, the productions were bigger and so was the money.
For those who have seen the second Transformers movie currently in theaters, there were sections filmed in the Alabama Hills. While director Michael Bay camped out in a tricked-out trailer in the Alabama Hills, the 150 crewmembers stayed in hotels from Lone Pine to Bishop. Langley explained that the Transformers crew even hired a local hunter to stand by with a rifle in case one of the trained tigers used in the film ran amok. The tigers were fine, and the scene was cut from the movie. Film crews can spend money locally in interesting ways.
The fiscal year ended well for films in Inyo County, but there is also film activity that isnt counted. Langley tries to keep track of all the productions in Inyo County, but some productions slip through the cracks. A commercial that aired during the Super Bowl was filmed on Whitney Portal Road, and Langley reported that an X-rated film was recently shot in the Alabama Hills. We almost got them, he told the supervisors, adding that we probably wont be showing it at the Film Festival.
By staying in hotels, renting equipment, eating in restaurants and other expenditures, Langley projects that the film crews spent $4,925,000 in Inyo County. Langley estimated $27,550 went directly to Inyo County for permits for road closures and TOT bed taxes.
Not bad, considering as Langley reports, last year saw a writers strike, a threatened actors strike, and a financial crisis that ate money that film companies had slated for movies, but put into hedge funds instead.
Crews havent stopped using the Eastern Sierra and Death Valley as a backdrop. A commercial for Toyota is set to be filmed this weekend.