Fees to enter Reds Meadow Valley will change on Thursday. The Forest Service says they will do away with individual fees but charge per vehicle fees for those who do not come in on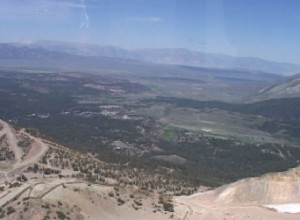 shuttle buses. The fee money, the Forest Service says, will go toward improvements to visitor facilities and services in Reds Meadow.
Forest officials said the fee change came about as the result of a proposal last year. The previous fees were used to pay for operation of the mandatory shuttle bus. Eastern Sierra Transit took over bus operations last year, so fees are not needed for that service.
Forest officials did note that the Reds Meadow/ Devils Postpile Shuttle will remain mandatory for most visitors and the fee change will not affect the shuttle bus fares. The fee change only applies to exception vehicles allowed to drive into Reds Meadow and those that go in during non-shuttle bus operation times.
The day fees per adult and children will go away. A $10 per vehicle fee comes in. Or a 3-day pass of $20 per vehicle. A season pass will cost $35 per vehicle, useable in other day use sites.