After a grueling process, California now has a state budget signed by the Governor, but questions on how the budget will affect local state parks remain.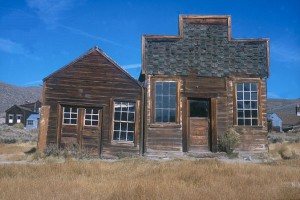 Earlier this year, the Governor threatened to close 161 of the 220 State Parks in California in order to save money. Both of the state parks here in the Eastern Sierra, Bodie and the Mono Lake Tufa Reserve, were on the list to be closed. When the Governor finally did sign a state budget in July, $14 million was cut out of the State Parks budget.
To cover the roughly 10% budget cut, State Park officials expect some parks to be closed while camping and entry fees will go up. Beginning Aug. 17, day-use parking fees will increase by $2 to $5, and camping fees will increase by $10 to $21 a night.
Unlike the first time around, the State has so far not published a list of parks that will be closed. State Park officials say that the list of specific parks where fee adjustments will be made is expected to be released when the fee adjustments go into effect.
What this means for our two local state parks, both very popular attractions here in the Eastern Sierra remains to be seen. Bodie currently charges admission, but the Tufa Reserve is free. Officials with Bodie State Park said that so far its not clear how this new state budget will affect the park, but did say that staff should know more by Labor Day.
In the meantime, Bodie and the Mono Lake Tufa State Natural Reserve remain open to the public during their normal hours of operation.