Using federal stimulus money, the City of Bishop is one step closer to getting a police dog.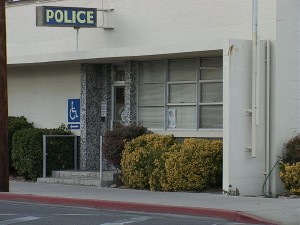 At the Bishop City Council meeting on Monday, the council accepted a grant from the U.S. Department of Agriculture that will be used to buy a 4×4 and other equipment for a K-9 program. Bishop Police Chief Kathleen Sheehan told the Council that the $38,000 grant would allow the Police Department to buy a vehicle for a police service dog.
The grant requires a $12,750 match, but the Chief explained that she had already raised the money so the city wasnt on the hook for the cash match. In order to get a police dog program rolling in tight times, Chief Sheehan explained that she had already raised over $30,000 in donations from groups like the Coso Geothermal Plant, the Elks, the Indian Gaming Commission, and ski area founders Dave and Roma McCoy.
The Chief said that she looked high and low to find money to start a police dog program. The USDA approved the plan as long as the police dog vehicle is American made.
Chief Sheehan reports that a dog provider that works with the Highway Patrol is currently in Europe shopping for a dog. Once the dog gets back to the States, the dog has to be screened and trained. If all goes according to plan, the narcotic sniffing police dog could be in training by this fall and possibly on the streets this winter.