In January, Inyo Sheriff Deputies arrested 55 year old Michael Dana McEnry, of Bridgeville, CA after an unannounced landing at the Bishop Airport almost caused a collision with another plane.
Arrested in Inyo County for being under the influence of a controlled substance, McEnry has now been charged in Federal Court.
The Acting U.S. Attorney out of Fresno, Lawrence G. Brown announced that a federal grand jury indicted McEnry for operating a single-engine Cessna without a pilots license and doing so in relation to a conspiracy to distribute marijuana.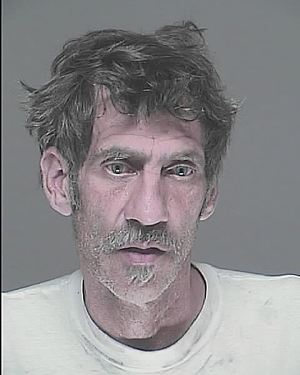 A spokesperson for the U.S. Attorneys office reports that McEnry was re-arrested February 3 in Humboldt County after an Investigation by the U.S. Customs and Border Protection Air and Marine Operations Center along with the Inyo Sheriffs Department and the Humboldt County Drug Task Force.
On January 6, McEnry made an unannounced landing at the airport while another plane was attempting to take off on an intersecting runway. The pilot of the plane taking off saw McEnrys Cessna in time to avoid a collision.
Assistant United States Attorney Karen A. Escobar reports that McEnry touched down and then went off the runway into sage brush, made a U-turn back on to the runway, and parked the plane.
The prosecutor says that when the defendant entered the terminal, he said, I just scared the s— out of myself. Escobar reports that McEnry then asked, Where am I? When he was advised that he was in Bishop, he responded, Where is that in relationship to the rest of the world?
An Inyo County Sheriffs Office deputy responded to the airport and administered field sobriety tests, which McEnry failed. The deputy conducted a consent search and found a prescription bottle that purportedly contained oxycontin pills, Escobar reports. He admitted to the deputy that he did not have a license to fly.
McEnry appeared in federal court in Fresno on February 4, and was detained by the U.S. Magistrate based on his long criminal history and numerous outstanding warrants and failures to appear in court.
If convicted, McEnry faces a sentence of five years in prison and a fine of $250,000.