The case against three alleged poachers in Yosemite continues on both the federal level and in Mono County Court.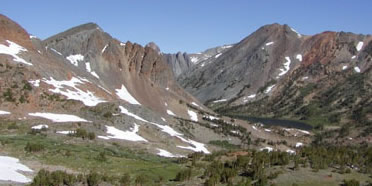 In August, Yosemite National Park officials reported that Southern California residents Chad Gierlich, Chris Gierlich, and Kyle Narasky, were cited for killing six deer in the park over the past several years. The three men are believed to have killed these deer near Summit Lake, which is near Virginia Peak on the east side of the park.
Fish and Game Warden Patrick Foy explained that the evidence suggests that these three men had entered the area at night, staying days at a time, while using their skills to harvest and target large bucks. While serving search warrants, hunting bows and mounted kills were seized, according to park officials.
At the federal level, the three men have pleaded not guilty to possession of weapons in the park, hunting in the park, and the violation of what is known as the Lacey Act, which prohibits trade in illegally taken wildlife. The federal case is still pending.
In Mono County, all three men face charges of unlawful take, conspiracy to commit a crime, and Fish and Game code 4304, illegally taking only the hide, antlers, or head while leaving the meat. The next court date in this case is set for December 7th.