It may be no consolation to the Bishop Chase Bank teller that faced the armed robber last week or the police who are working to catch the thief, but the FBI reports that nationwide bank robberies are down.
In the newly released crime numbers, the FBI reports that in 2009 there were a total of 6065 bank robberies and other related crimes against financial institutions. This is down about 860 from 2008.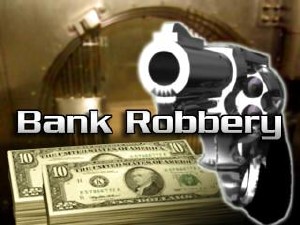 Not all bank robberies are reported to the FBI, but of the 6065 crimes against banks reported to the FBI in 2009, robberies made up the bulk with 5943 counted. The FBI also reports 100 burglaries, 19 larcenies, and 3 extortions.
Of the 6,065 total reported bank robberies, burglaries, and larcenies, loot was taken in 91% of the cases, though the three reported bank extortions did not prove to be successful for the criminals.
4% of the robberies included acts of violence beyond threats. The FBI reports that firearms were discharged in 75 cases. There were also 158 cases that involved assaults and 47 hostage situations nationwide in 2009.
The FBI reports that these acts of violence resulted in 140 injuries, 21 deaths, and 94 persons being taken hostage. Of the 21 reported deaths, all were perpetrators. 9 law enforcement officers were injured, but none were killed in these bank robbery related cases in 2009.
The total amount taken was valued at more than $45.9 million. This breaks down to about $7500 a heist.The FBI reports that more than $8 million was recovered and returned to financial institutions.
The FBI also reports that Friday appears to be the most common day for robbing a bank. Unlike the recent Bishop bank robbery that occurred on a Wednesday right before closing, violations between the hours of 9:00 a.m. and 11:00 a.m. were the most common.