FAWN ARNOLA PIATT (WHITE)
1972 – 2016
Fawn was born on October 29, 1972. She passed away peacefully at home on June 12, 2016 surrounded by her loved ones following a courageous battle with cancer.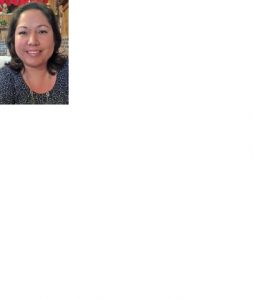 Fawn was a compassionate, caring person who loved interacting with clients in her job as an Optical Tech at Toiyabe Indian Health Clinic in Bishop, CA. Prior to working at Toiyabe, she was employed as an optician by Drs. Carter and Richman. She had also worked as a certified nursing assistant at the Bishop Care Center and as a home health care worker.
She was a source of inspiration to many, overcoming some major obstacles in her life. She was proud to say that she was clean and sober for 7 years. Fawn had a zest for life and loved the great outdoors. She liked camping and especially enjoyed riding quads and dirt bikes with the love of her life and soul mate, her husband, Garry Piatt, Sr. She truly loved supporting her husband in all of his endeavors. She also enjoyed scrap booking, couponing and bargain shopping.
Fawn was preceded in death by her sister, Bonnae Ann White in 1971. She is survived by her husband, Garry Piatt, Sr.; step-children and their spouses, Garry Piatt, Jr & Amanda Blanck of Rialto, CA; Alyssa and Chris Simmons of Hesperia, CA; Mequila and Elijah Buck of Phelan, CA; half-sisters, Lola White of Morton, New Brunswick, Canada and Kayla White of Sisseton, SD; half-brothers, Gary White, Jr. of Denver, CO and Jeremy White of Des Moines, IA; mother, Joyce White of Bishop, CA; father, Gary White, Sr. of Sioux Falls, SD. She also leaves behind aunts and uncles, LaVerne DeMarrias of Bishop, CA and Charles Cozad of Anadarko, OK, Bonnie Segundo and Howard Diaz, Sr. of Pala, CA, Tina Willis and Steve Bohay of Long Beach, CA Crystal White of Sisseton, SD; Gloria Powless of Oneida, WI; five step-grandchildren numerous cousins, nieces and nephews, three dogs whom she considered her children and countless friends whose lives she touched.
Her courageous and loving spirit will be sorely missed by all.
Funeral services will be held at the First Methodist Church, 205 N. Fowler St. in Bishop on Saturday, July 16 at 1:30pm. Fawn will be laid to rest at the East Line Street Cemetery. A potluck dinner will be held at the Bishop Paiute Community Center, 405 N. Barlow Lane, Bishop, following her interment.