Inyo's Water Commissioners will meet next Wednesday for the sole purpose of facing its own fate. With dwindling members on the Commission, Inyo Supervisors suggested the possible demise of the water group.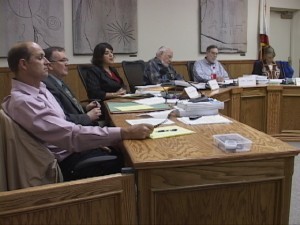 The Water Commission started to meet more than 25 years ago, before the Long Term Water Agreement was signed. The membership has frequently included DWP lessees, sympathizers and generally non-agitators. Recently, officials admitted that the Water Commission is a kind of do-nothing group. The question is, why?
Commissioner Paul Lamos mentioned at a board meeting that the Supervisors had not asked much of the Commission. Observers note that without a strong water policy, support from the Board and insistence on enforcement of water agreement matters, there's not much for the Commission to do.
When it came time to recruit for new members as three current members prepared to leave, just one application came forward. Daniel Pritchett of the California Native Plant Society applied. Privately, news watchers whispered that the Supervisors would never appoint the intelligent Pritchett who has publicly criticized water matters.
The organization under the Water Agreement gives little chance to make real accomplishments. The Inyo-LA Standing Committee of top officials allows one vote each for Inyo and LA. So, every issue is potentially a tie. So far, Inyo officials have chosen not to push what power they have.
The meeting of the Inyo Water Commission – Wednesday, June 30, 6pm at the Board of Supervisors Room in Independence.