Tuesday, September 1, Fatal Roll-over Accident South of Coso Junction Rest Area Reported from CHP Bishop Office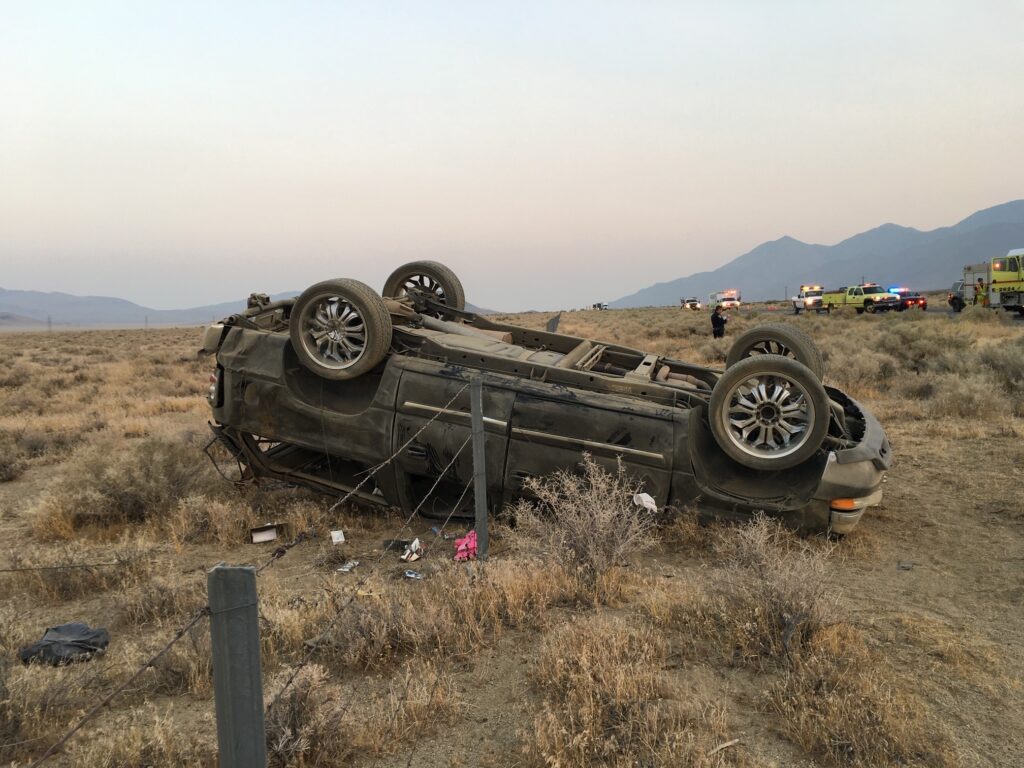 On September 1, 2020, at approximately 1742 hours (5:42 p.m.), a 29 yr. old driver from Ridgecrest, CA was driving a 2005 black Chevrolet Suburban northbound on US-395, south of Coso Junction Rest Area.
For unknown reasons, the driver allowed the vehicle to travel off the west road edge into the dirt center median. The driver attempted to regain control of the vehicle by correcting back onto the roadway. The vehicle traveled across both lanes of northbound US-395 onto the east dirt shoulder where it subsequently overturned several times and collided with a barbed wire fence.
The vehicle came to rest on its roof in the desert facing in a westerly direction. The driver sustained fatal injuries as a result of the collision. Later, it was reported that the driver and one of the passengers, Julie Perry,  were not wearing seatbelts.
The 29-year-old driver from Ridgecrest 's name is being withheld pending notification of family. Three passengers were in the car, all from Ridgecrest, Calif., sustained injuries: Julie Perry, age 39, suffered a major laceration to her lower lip and face; Ruth Johns, age 51, suffered a moderate injury to her left shoulder; and Michael Deleon, age 47, suffered a minor cut to the top of his head.
Lone Pine and Bishop CHP Officers responded to the scene along with Olancha Fire Department, Lone Pine Fire Department and Mercy Air, all responded to provide medical aid.
This collision is currently under investigation.