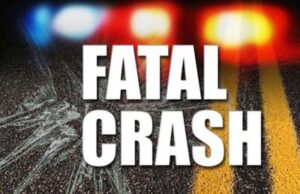 On Sunday, September 6th, 2020 at approximately 10:00 PM, the driver of a 2003 Subaru Forester was driving southbound on US-395 at an undetermined speed.
For unknown reasons, the driver of the Subaru allowed the vehicle to travel off the east side of the road. The driver then turned the vehicle to the right, and it traveled across the southbound lanes onto the west shoulder of US-395. The vehicle overturned into a large group of rocks and rolled down into the bottom of a small gully.
The unnamed driver, age 62, sustained fatal injuries as a result of the collision. The identity of the driver is to be released through the Mono County Sheriff's Department.
This traffic collision is still under investigation by the California Highway Patrol.