The Mono County Search and Rescue team has been busy over the previous month, with seven call outs including a lost hunter, lost and stranded hikers, and a fatal climbing accident.
On September 15, SAR volunteers assisted a 39-year-old woman from LA who was stuck in steep terrain above Sky Meadows. The team was able to find the woman and set up a series of roped relays to help the woman to easier terrain.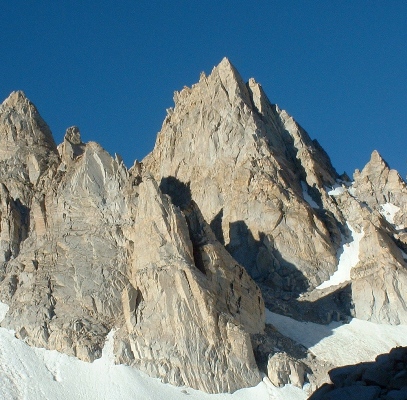 On September 20, the SAR team was called out to a report of an injured climber on Matterhorn Peak near Bridgeport. Yosemite Search and Rescue members were flown into the area and determined that 20 year-old Austin Plummer of Santa Cruz had died after a 200 foot fall down a snowfield on the northeast side of the mountain. Mono SAR assisted in the recovery operation.
On September 25, Mono County SAR teamed up with Inyo SAR and the CHP helicopter to search for an overdue day hiker, a 44-year-old woman from Hawaii. The woman had tried to hike from the June Lake loop to Thousand Island Lake. She ended up walking out to the June Lake Loop the next day after descending from Clark Lakes, essentially falling and scrambling down the difficult terrain on Carson Peak.
On September 18, the SAR team responded to Crystal Crag in the Lakes Basin for a report of rock fall and shouting. No victims were found, but trail interviews located a climber who triggered a rock fall.
The SAR team helped find an overdue hiker near June Lake on September 24th. Mono team members assisted with a search for a missing hunter in Calaveras County. The hunter was reported missing the 28th of September and turned up alive on October 1.