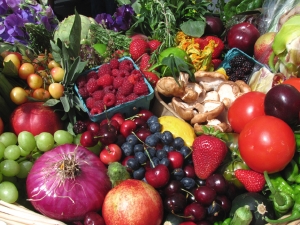 Grow Local, Eat Local:
Owens Valley Growers Cooperative launches Southern Inyo Certified Farmer's Market
Southern Inyo growers have formed the Owens Valley Growers Cooperative (OVGC) to support local farmers and improve access to local produce.
OVGC has joined with Eastern Sierra Certified Farmers Market to launch the Southern Inyo Certified Farmers Market.
The Market will  take on May 31 at the Mairs Market parking lot in Independence and June 7  at the Metabolic Studio IOU Garden in Lone Pine, both between 4 and 7 pm.  It will rotate between the sites each Friday thereafter.
For more information, call 510-468-7113.