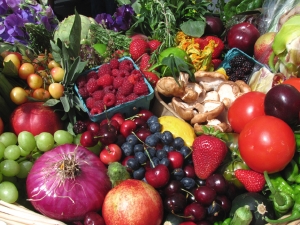 Independence Farmers Market this Friday
The next Southern Inyo Farmers Market will take place on Friday September 20 at the Mairs Market parking lot in Independence between 4 and 7 pm, on the corner of Edwards St. (Route 395) and Kearsarge.
This week's market will feature tomatoes, cucumbers, chiles, eggplants, summer and winter squash, potatoes, specialty greens, green beans, fruit, herbs, onions and crafts made by local artisans.
The following market will take place on Friday September 27 in Lone Pine.
For more information, call 510-468-7113.