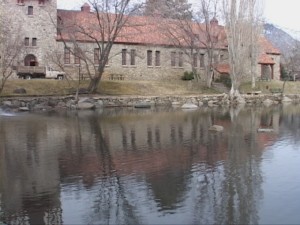 Last summer, a freak downpour sent tons of water washing through the Oak Creek area outside Independence, with a huge mudslide across Highway 395. The facilities to raise trout were virtually destroyed at the famous Mt. Whitney Hatchery, which was closed down. Saturday, it will re-open.
Friends of the Mt. Whitney Hatchery, headed by Bruce Ivey, have worked tirelessly to restore the hatchery and the beautiful pond in front.
The public can check it out this Saturday, May 30th. Tours of the hatchery building will lead visitors through what once was inside and what will be.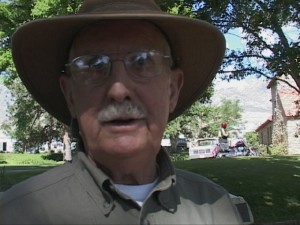 Ivey said that since last year's flood, the hatchery has only had about l/3 the previous water supply. The State, he said, will not likely restore the hatchery to its previous status as a major trout breeding center until sometime in the future.
Meanwhile, the hatchery will serve as an interpretive center and one of the most beautiful places to visit in the Sierra.