Time and again, teams in search of Steve Fossett have received reports of plane wreck sitings. So far, each time, the tip has turned into a false alarm.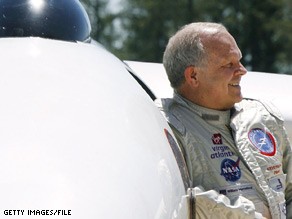 Most search efforts have faded down to parked planes that wait for hopeful information that Fossett is still alive. One report said that a siting was made in the Death Valley area, but Civil Air Patrol officials say that's a remote chance since Fossett only had enough fuel for a 4-hour flight.
The more than 3-week long air search did turn up at least 8 plane wrecks, known of which was Fossett's. Even though Fossett's fate lingers in uncertainty, other long-lost pilots have come to light. Some missing for decades, which blunts hope that searchers will find Fossett any time soon.
Civil Air Patrol officials told us that they have suspended their part of the search. They said Nevada aviators and possibly family-sponsored planes continue a limited search.
Officials pointed out that once snow fell in the high country, everything turned white. Reports say that up until now, air and ground searches have covered 17,000 square miles. CAP spokesmen say they now focus on a 50 mile radius around the Flying M Ranch where Fossett took off. Statistics show most crashes occur within that area during take-offs or landings.