One of the most sad occurrences for the public and for families – the death of peace officers in the line duty. We are moved by their heroic ability to carry out jobs in the face of death and saddened when they fall. Every year, the California Peace Officers Association carries out a formal memorial ceremony in Sacramento to honor fallen officers, even as far back as the early 1900s.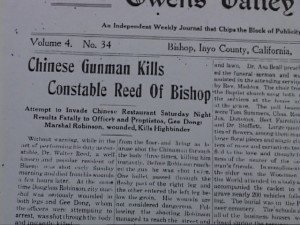 Inyo County Sheriff's Lieutenant Randy Geiger became aware of a local fallen officer from 1912. This year, Constable Walter Reed was honored, along with his family.
Lt. Geiger showed us newspapers of the day with accounts of the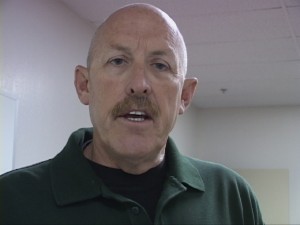 Constable's death. News reports said that Constable Reed and another officer went to a Chinese Restaurant and broke in to make an arrest. The suspect shot the Constable and other officer. Constable Reed died from his wounds.
Inyo has listed 5 fallen officers for the state memorial, including Under Sheriff Jim Randolph in 1979.
Statistics show that in the past 10 years 1,640 peace officers were killed in the line of duty.
This week's tribute featured the Walk of Honor from the state Capitol to the Memorial. The ceremony concluded with a 21-gun salute, taps and retiring of the colors.