A new flag is always a nice way to recognize and show respect for our country. Dean's Plumbing and Western Nevada Supply teamed up to buy the new 20-by-40-foot flag. (Photos courtesy of Gayla Wolf)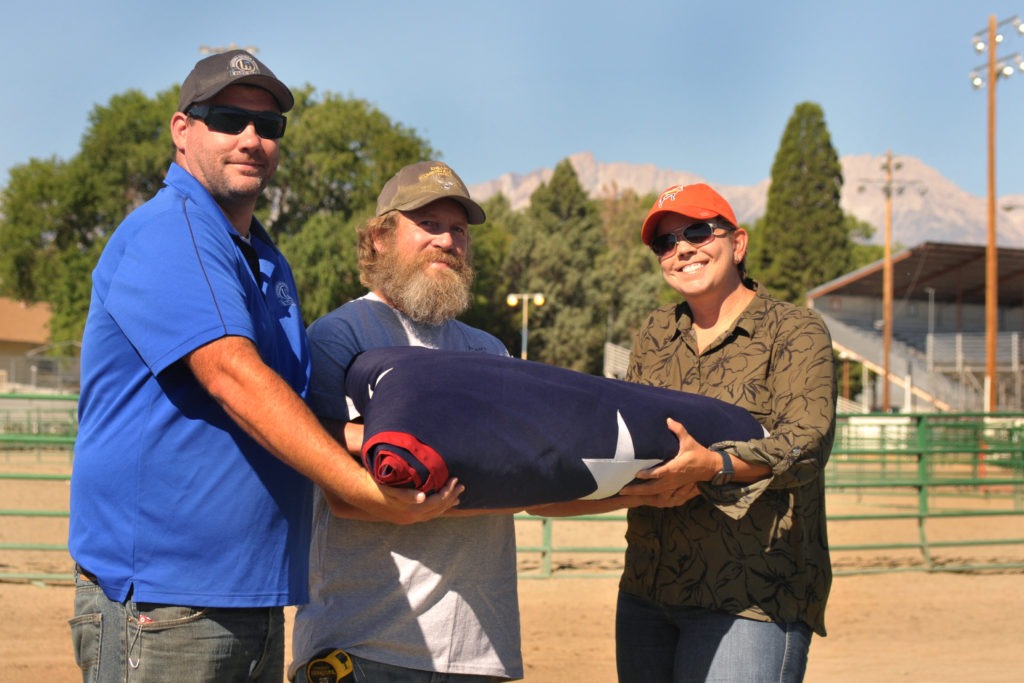 During Mule Days, Andy Boxley, owner of Dean's Plumbing and Craig Freshette, branch manager for Western Nevada Supply, both noticed how small the flag was, so they decided that, together, they'd buy a bigger one more befitting to greeting visitors to fairgrounds.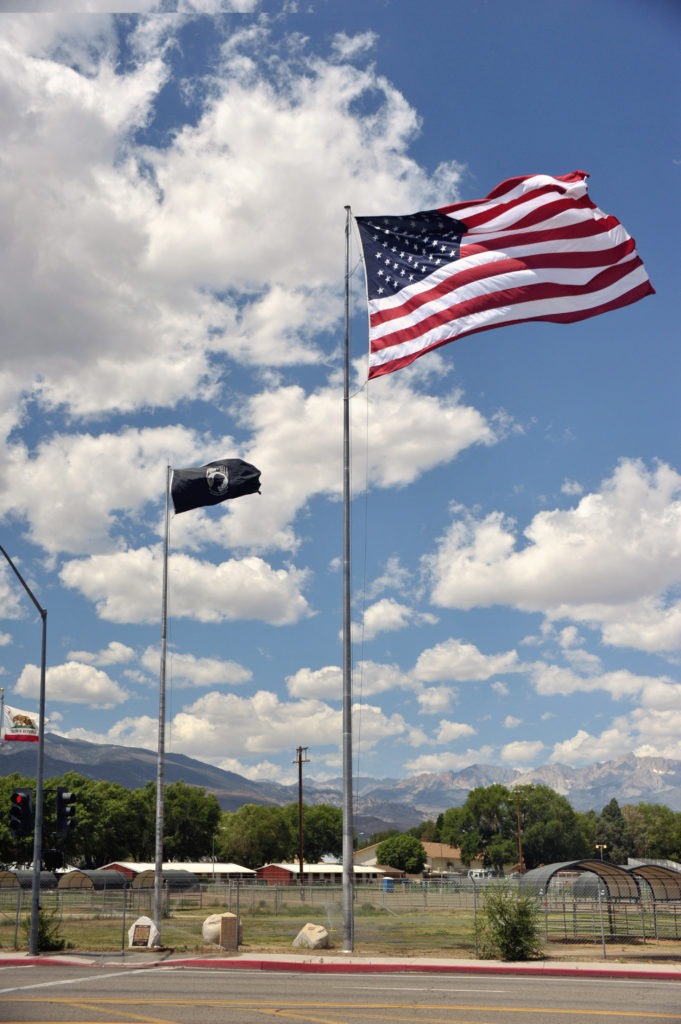 Boxley said that the VFW was crucial in the decision on how to properly handle and take care of the flag, once it arrived. A formal flag raising took place on Tuesday.