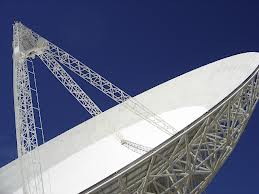 Owens Valley Radio Observatory and Cerro Coso College Announce Fall 2013 "Explore Your Universe" Lectures
The Owens Valley Radio Observatory and Cerro Coso Community College invites science buffs, star gazers, and other interested individuals to participate in their Fall 2013 "Explore Your Universe" lectures, featuring presentations by prominent astronomers emphasizing their research and celestial discoveries.
Cerro Coso Community College at 4090 W. Line St will host four upcoming lectures from 7 PM to 8 PM.  The lectures are scheduled for October 3 entitled "From Whence We Came – – – A Cosmic Context for Our Origins", October 17 entitled "Pushing Planets and Exploding Stars", November 14 entitled "The World According to PLANCK", and December 5 entitled "The Many Colors of Galaxies".  Each lecture occurs on a Thursday and is free.
The first lecture on October 3 features Dr.  Jonathan Swift of the California Institute of Technology who will discuss cosmic forces and features that led to human existence.  Dr. Swift conducts research in observational cosmology and planet and star formation.  He manages a small telescope project called Minerva which explores the nearest exoplanets to the Earth.  Exoplanets are planets that revolve around a star other than our sun.
For more information, call 760-938-6015 or visit www.ovro.caltech.edu.