FOR IMMEDIATE RELEASE
Town Announces Results of Mid-Year Budget Review for Fiscal Year 2012-13, including Anticipated Savings in the General Fund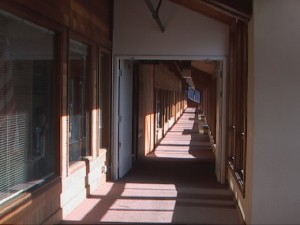 Town of Mammoth Lakes, CA – April 2, 2013 – (Press Release – Stuart Brown)
The Town of Mammoth Lakes released today the results of a mid-year financial review for the current fiscal year, which will end on June 30, 2013.
The Town's analysis shows an anticipated General Fund surplus of nearly $1 million by year-end, all due to unexpected one-time events, such as:
1. Return of $350,000 in MLLA-related legal retainers. 2. Savings of over $300,000 in the Police Department, due to early officer
departures in the current fiscal year. 3. Higher Gas Tax revenue from the State, coupled with lower road expenses.
The Town is pleased that its financial health continues to improve, particularly in light of the recent draconian cuts to the budget, following a settlement with MLLA.
"The improving fiscal landscape of the Town is certainly a reflection of the financial discipline instituted by our leaders and implemented by our staff," said Town Manager Marianna Marysheva-Martinez.
The Town will discuss the mid-year financial review at the 5:00pm meeting on Wednesday, April 3, 2013, in the Town Council Chambers (Suite Z in the Minaret Mall). Included with the Town's mid-year report is information pertaining to the next fiscal year planning, including: (a) introduction of budget principles and budget priorities for Fiscal Year 2013-14; and (b) a proposed schedule of meetings for the Fiscal Year 2013-14 budget.