0 0 0
For 15 years running, the Eastern Sierra Academy in Bridgeport has listed in the top ten schools in the nation in Newsweek Magazine's poll, but even this academy could close, along with two other schools, if the Eastern Sierra Unified School District's Board votes and maintains termination of 14 teachers and administrative workers.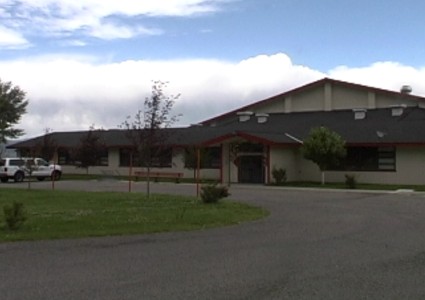 The Eastern Sierra School District faces sudden news of a $1.8 million shortfall this year and more next year. A combination of a downturn in property taxes and another big loss of state funds put the district into a tailspin. An emergency school board meeting will deal with 14 pink slips which, by law, must go out Monday, March 15th. The meeting takes place Friday at 7pm at Lee Vining High School.
This does not mean teachers and administrators will definitely lose their jobs but with the huge deficit, things don't look good.
The proposal before the board would close the Lee Vining Community Day School, the High Desert Academy in Benton and the nationally top-ranked Eastern Sierra Academy in Bridgeport.
Citizens say they want the board to take out of its proposal specific language to eliminate schools and close campuses. Short of that, parents say they want a no vote on the lay-offs and closures.
School Superintendent Don Clark and other district officials said that since the budget was adopted, expenditures went up and funding went way down. He said pink slips would go to the least senior teachers and others. Clark said the situation makes him sick. Clark did say that lay-off notices keep options open as the district negotiates with the two unions. He said that they will look at a number of things to balance the budget – reduction of the school year and roll back of salaries and benefits. "Ultimately," he said, "it comes down to one thing – do the best for the kids."
That meeting, 7pm Friday at Lee Vining High School.