Press release
Local Gardens Are Blooming and Buzzing To Life
Pollinator garden enthusiasts to open their garden gates to the community during a free tour on June 3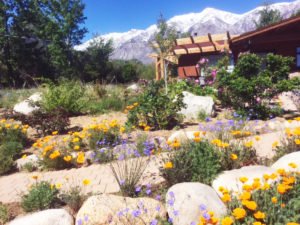 There's something in the air: all across the Eastern Sierra, butterflies, hummingbirds, and bees are busy at their work. Pollinators like these play a crucial role in helping gardens, farms, and wildflowers flourish, year after year.
Knowing how important these pollinators are to a healthy environment, many locals are doing what they can to help butterflies and bees thrive. By participating in Eastern Sierra Land Trust's Eastside Pollinator Garden Project, they have created beautiful, unique growing spaces that provide much-needed habitat to the birds and insects that help keep their gardens in bloom.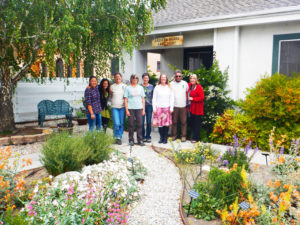 On June 3, these gardeners invite curious community members to stop by for a visit during the free Pollinator Garden Tour, hosted by Eastern Sierra Land Trust.
Between 10am and 2pm on June 3, community members of all ages will have the opportunity to visit nine of these gardens in Bishop and Chalfant, touring at their own pace and in any order. Gardeners will be ready to welcome guests and answer questions about their blooming pollinator havens.
Each stop on the tour will feature a special activity – ranging from information on installing the perfect drip irrigation system, to a plein air painting demonstration, to fun craft projects for the whole family.
What's more, anyone taking part in the tour is encouraged to stop by Eastern Sierra Land Trust's office backyard at 9am to participate in a free community yoga class before the tour gets underway.
To join the Pollinator Garden Tour and receive a map of participating gardens, please contact Indigo Johnson, ESLT Education Coordinator & AmeriCorps member at [email protected] or (760) 873-4554.