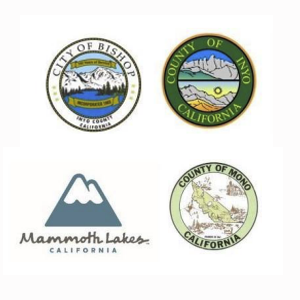 On July 31, 2023, a draft of the 2023-2028 Eastern Sierra Region Comprehensive Economic Development Strategy (CEDS) was made available for public comment. The Eastern Sierra region includes Alpine, Inyo, and Mono Counties. A CEDS is designed to guide a region's economic developments, not to prescribe specific initiatives at the local level.
Members of the public are encouraged to review the draft of the CEDS to learn about the purpose of the document, the process executed to develop the CEDS, and goals and objectives for the region to consider to advance economic interests of the region in the next five years.
The public comment period will close on August 30, 2023. At that time, all public comments received will be review prior to formal adoption of the final version of the Eastern Sierra Regional CEDS.
You may view and provide comments on the Draft Eastern Sierra CEDS at the Eastern Sierra Council of Governments website here: https://escog.ca.gov/