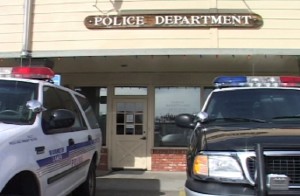 Victimized through email.  That's what Mammoth Police say has happened to at least one local person. Police warn against opening or responding  to spam-like emails.  Here's the story of one victim.
Police said the victim received an email under the name [email protected] soliciting secretarial work for $800 a month to run errands in Mammoth Lakes to mail and purchase items.  The victim responded and received notice that a check was on the way to start work.
A check for $2,000 arrived later from a Linda P. Haraway in Tuscaloosa, Alabama.  A note inside asked the victim to send another email to say they were awaiting further instructions and had received payment.  Then, later the victim received a phone call from an unknown man with a heavy foreign accent asking the victim to deposit the check and then withdraw several payments via Western Union and MoneyGram, make the transaction online and wire money to a person in Nigeria.
The victim deposited the check into his or her account in a Mammoth Lakes bank and then made two withdrawls and wired them to Nigeria.  As if that weren't confusing enough, another request came to the victim to send more money to someone in Big Bear City, California.  Then came the bad news.  The Mammoth bank informed the victim that the original check was fraudulent.  So, the victim's own money was stolen.
Again, a warning from Mammoth Police to be very cautious about responding to these kinds of situations.