Elsie Jean Clair was born December 22, 1935 and passed away November 25, 2017. She was 82 years old.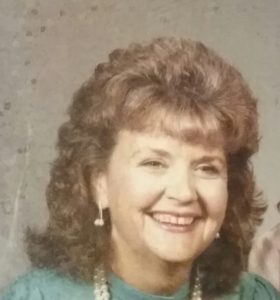 Better known as Jean or Jeanne Clair and was the eldest of four children. She was preceded in death by her loving husband of 57 years, Miles Clair, and by her parents , Bessie Lee and Everett McClellan, of Ojai CA and her brother Rich McClellan of Kingman, Arizona.
She is survived by her brother Bud McClellan of Redding CA, daughter Dakota Clair of Independence, CA her granddaughter Jeanne Lummis of Independence, her son and his wife Thomas and Mary Clair, Salem Oregon, grandson Christopher and his wife Amy and their children, her grandson Dustin and  his wife Coryann Lummis  of Bend, Oregon her granddaughter Rihanna and husband Nate Reed of Independence. granddaughter Cassie of Bend, great granddaughters Desiree Lummis and Megan lummis of Bend. great grandsons Noah and Owen Reid of Independence, and great great grandson Parker Miles Lummis Bend.
Graveside services will be held Tuesday December 5th at 11 Independence Cemetery. Reception to follow at Methodist Church Independence.