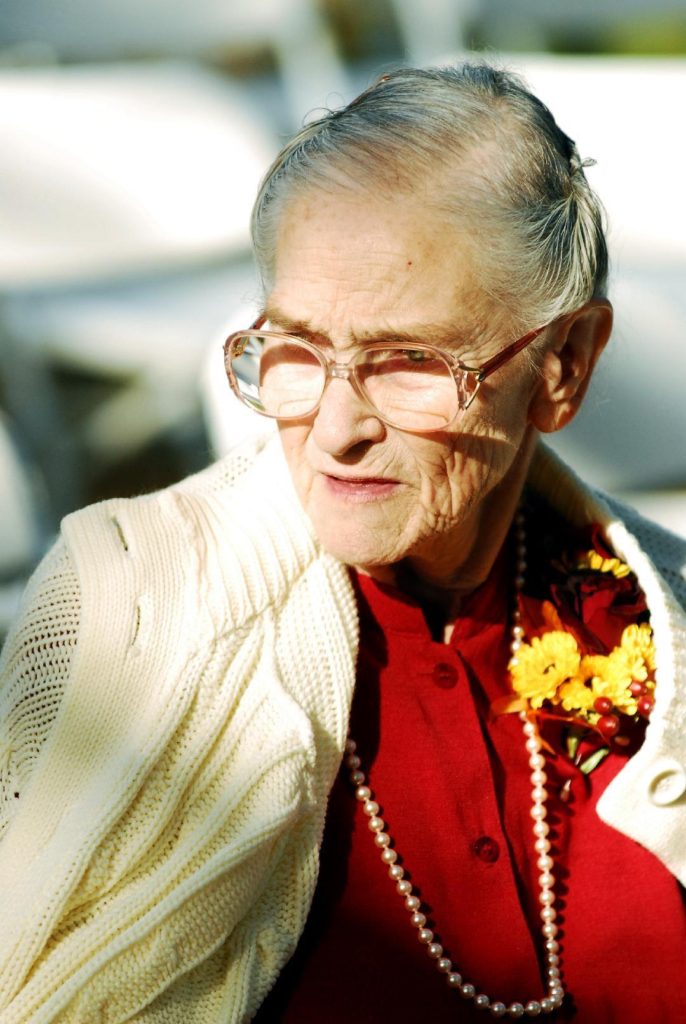 Eleanor C. Harris, 86, of Bishop, California passed away on December 30th 2017.
Eleanor was born to Sherman and Zula Cale on June 10, 1931 in Greenbriar County, West Virginia. On February 22, 1949 Eleanor married Fred Amick Harris in Cattlesburge Kentucky. Later in 1949 Eleanor graduated from Crichton High School and continued her secondary education at Concord State University in Athens, West Virginia where she studied to become primary grades educator and played on their women's basketball team as a guard.
In 1952, Eleanor and Fred moved to Bishop area when Fred was offered a job at the Union Carbide Mine. After their move to California Eleanor worked odd jobs as a house cleaner and waitress until beginning her teaching career at the Seventh Day Adventist Church Academy for primary grades in approximately 1964. Eleanor taught at the academy for approximately 10 years before taking a position at Northern Inyo Hospital as a nurse aide and then changing positions to a ward clerk. Eleanor served the community at Northern Inyo Hospital until her retirement.
Once her children were grown, Eleanor found her passion in creating porcelain dolls and quilting and was a long-time member of the Calico Quilters Guild. With her daughter Debi and friends, she traveled with her creations to display at craft shows throughout the Western United States.
Eleanor is survived by her son and daughter-in-law Joe and Lyla Harris of Benton, California, , son and daughter-in-law John and Nancy Harris of Bishop, California, son and daughter-in-law Dave and Marci Harris of Bishop, California, son-in-law Michael Earls as well grandchildren, Joe and Shari Harris of Big Pine, California, Nick and Mandy Andreas of Lone Pine California, Christy and Andrew Braid of Mentone, California, Jeremiah Harris of Bishop, California, Carolyn and Matt Yount of Hammil Valley, California, Eleanor Harris and Michael Campos of Bishop, California, Auline Harris and Bert Ferrasci of Carmel Valley, California, Jessi Harris of Lone Pine, California, Amy Harris of Lone Pine, California, Josh and Mandi Harris of Death Valley, California, Leah Harris of Mentone, California and Angela Harris of Bishop, California as well as numerous great grandchildren.
She is preceded in death by her parents Sherman and Zula, husband Fred Amick Harris, daughter Debi Earls and grandson Justin Harris.
Funeral services will be held on Friday, January 12th, 2017 at 12:00pm in the Tallman Pavilion at the Tri County Fairgrounds in Bishop, California. Burial services will be held at Pioneer Cemetery following the service. Friends and family are invited back to the Tallman Pavilion for a potluck lunch following the burial.