On May 26th, 2018 Elaine Davis was Promoted to Glory. She was born on March 8th, 1924 to Sam and Erta Tanksley of Texas.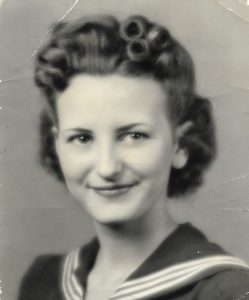 Elaine was blessed with three brothers and four sister's who proceeded her in death. She was married to Chester Davis and they had three sons, Chester, Charles and Danny and daughter Cheryl. Elaine was also blessed with 11 grandchildren and many great-grandchildren and three great great-grandchildren.
She was a Bishop resident for many years after retiring with her husband and building their dream home on Sunrise Dr.
Promoted to Glory Celebration will be held at Burnes Mortuary 325 W. Elm Street, on June 9th at 1 p.m. Please join us in rejoicing together for Elaine and the life she now embraces in Glory.
John 5:24  Verily, verily, I say unto you, He that heareth my word, and believeth on him that sent me, hath everlasting life, and shall not come into condemnation; but is passed from death unto life.