The petition circulated by the Advocates for Mammoth that asked people to sign in order to challenge the approved ordinance for the Clearwater Specific Plan and take the issue to a vote in the community was not only overturned because of a technicality, but according to local lawyer Mark Carney, was also illegal in nature.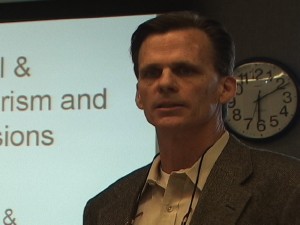 The petition was deemed invalid by Town of Mammoth Lakes attorney Peter Tracy because it was insufficient as a matter of law because it did not contain the text of the ordinance. According to Carney, who represents the proponents of the Clearwater, the Advocates are planning to challenge this ruling in the near future.
We would like to put them on notice that even if the technical deficiency were overturned we (he and the Clearwater) would go after the petition for legal purposes, Carney said. People are subject to a misdemeanor if they dont tell the truth, if they circulate misinformation.
He claimed that the petition had done just that by spreading false information about what was actually approved in the specific plan. One example, according to Carney, was that the petition stated that the Town Council had authorized double height and density for the project.
But there has been no determination made on density yet, Carney stated.
For now, the petition is overturned, but Carney just wanted to let the Council know that Clearwater supported the Towns decision.
Reasonable people can disagree on what this town is going to become but they should be able to agree that the truth is what counts, Carney said. We are ready, willing and able to make sure this doesnt go to a vote.