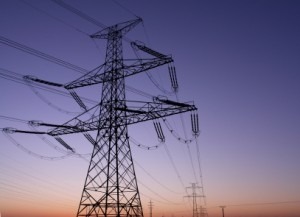 A couple of weeks ago, Southern California Edison shut down power in parts of Mammoth Lakes during the day to perform maintenance on equipment.  Wednesday, Edison plans to shut off power all night to a large number of Edison customers in Bishop.
Dan Brady, Edison Public Affairs Manager, said that the company sent out mailers and made phone calls to give Edison customers a heads up on Wednesday night's power outage.  Brady said the outage will last from 11pm to 6am.  He said the purpose of the outage is to allow crews to perform maintenance and equipment replacement at the Mt. Tom Sub-Station off of Highway 168.
Brady said the Mt. Tom Station is "an integral part of our power system for Bishop."  Asked why Edison waited until November when the night-time temperatures have dropped below freezing, Brady said that in August and September workers found out that the work had to be done and placed requests for necessary equipment.  Brady said everything fell into place now.  He said Edison knows it's cold now, but that the work must be done.
He strongly urged customers to use flashlights instead of candles Wednesday night, and to hook up generators outside and plug directly into the generator.  He suggested having plenty of blankets on hand and possibly sleeping bags to stay warm.  Brady said it is his best understanding that power will come back on by 6am Thursday morning.
Since the outage covers a number of Edison customers, Brady said local law enforcement will have extra patrols.  Facilities like Northern Inyo Hospital and Bishop Care Center have back-up generators to keep things going during the outage.
At Sierra Wave Media headquarters we also have a back-up generator to keep our stations going.