Most Southern California Edison customers in the Eastern Sierra already know – the company started their summer rates at the first of this month. They loom higher for small businesses. We have more on that today.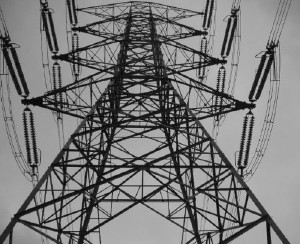 Dan Brady of Edison in the Eastern Sierra pointed to the rate shift last October for the winter season. That's when the rates went down by 14%. For summer, rates go up by 17%. This applies to small businesses. Edison's Brady said that hopefully, Bishop customers will see an evening out of bills considering summer increases and winter decreases.
Customers' first think about coolers and air conditioners in summer and how to cut back when it's really hot. Brady said Edison suggests planning energy use. He said since rates are lower for the eight winter months, there's a chance the annual, overall cost will go down too if businesses can keep summer under control.
The rate structure works best for places like Mammoth Lakes where most of the power useage happens in the winter when rates drop. Brady said Edison understands that businesses catering to summer tourists may have a harder time cutting power use. He pointed to rebates, incentives and special programs which might help. Go to www.sce.com for details on programs and on tips to save energy.
Edison says another reason for the split rates is the cost of producing electricity in the summer when demand is high. Utility officials say that when demand goes over capacity, Edison has to purchase more expensive power.