There are business, leisure, and sporting activities to keep you informed and entertained this week on the Eastside.
The 4th Annual Mammoth Film Festival presents a diverse lineup of feature films and short films from December 9th through 12th in Mammoth Lakes. All screenings will be held at the Ranger Station Theater, located at the Welcome Center, on Hwy 203. A Festival Pass costs $25 and is valid for admission to all screenings and events throughout the festival. Festival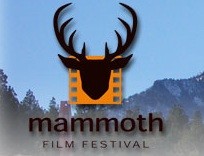 Pass holders are also eligible for great local discounts during the event! Purchase passes at the registration area located in the lower lobby of The Village Lodge.
For full line up of film titles and times visit http://www.mammothfilmfestival.com/.
Mono County, with the co-sponsorship of the Eastern Sierra Energy Initiative and Cerro Coso Community College is sponsoring a seminar on the new mandatory California Green Building Code from 8:30 to 5:00 on Friday, December 10th at Cerro Coso Community College in Mammoth Lakes. There is no cost for this informative seminar.
The seminar will address all sections of the new code that becomes effective January 1, 2011, including:
Green Building Definitions
Residential Mandatory Measures
Nonresidential Mandatory Measures
Referenced Organizations and Standards
Installer and Special Inspector Qualifications
Compliance Forms and Worksheets
Residential Voluntary Measures
Nonresidential Voluntary Measures
Please call the High Sierra Energy Initiative at (760) 934-4650 to reserve a free seat.
The Sage to Summit Winter Race Series kicks off this weekend with the Tungsten Peak 10K race on Saturday, December 11th. The Tungsten Peak 10K (actually 6.75 miles) is a challenging mountain course with awesome views staring at Millpond Upper Parking Lot. Race start is at 8:30am and the entry fee is $15.
There will be one self serve aid station at approximately halfway. Please carry water during the run! An alternate race course is planned in the event of poor weather or trail conditions. Visit http://sagetosummit.com/events.html for more information.
"A Christmas Carol" presented by The Mammoth Lakes Repertory Theatre continues this week from Wednesday to Sunday at the new Edison Theatre (the old Ski Museum building) on Meridian road in Mammoth Lakes. Show times are Wednesday through Saturday at 7pm and Sunday matinee at 4pm. Tickets are $20 for general admission, $18 for students and seniors, and $15 for children. Group discounts are also available. For reservations or more information call 760.934.6592 or email [email protected].
The final showing of The 2010 Wild & Scenic Film Festival presented by Friends of the Inyo will be held on Thursday, December 9th at 7pm at the Lone Pine Film History Museum, 701 South Main Street, Lone Pine.
Tickets are $10 each or free with the purchase or renewal of membership to Friends of the Inyo. For more information and to view each program log onto www.friendsoftheinyo.org. Call (760) 873-6500 to reserve your tickets now.