FREE Event
EASTSIDE KNOW-HOW: The Sequel
September 2, 16 & 30, 2014
6 PM(doors open at 5 PM)
Jimmy's Taverna, 2nd floor
248 Old Mammoth Road
Mammoth Lakes, California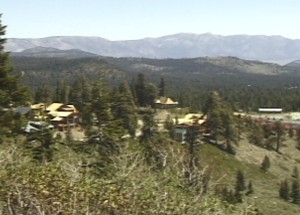 28 Eastern Sierra locals, famous for their creativity, ingenuity and resourcefulness share their "How to…" secrets in six power-packed minuteseach over three evenings, September 2, 16 & 30.  The free event starts at 6:00 PM, Jimmy's Taverna, 248 Old Mammoth Road, 2nd floor, The Sierra Nevada Resort & Spa, Mammoth Lakes.
Doors open at 5:00 PM. Seating is first-come, first-served. Special tasting menu will be available.  INFO:  Jess Karell, Special Events Manager, The Sierra Nevada Resort & Spa, 760-934-2515 x312 or 760-965-8550.   HYPERLINK "http://www.thesierranevadaresort.com/Jimmy'sTaverna" \t "_blank" www.TheSierraNevadaResort.com/Jimmy'sTaverna and  HYPERLINK "http://sierrawave.net" www.sierrawave.net                                                                                                                   
About the  "EASTSIDE KNOW-HOW: How to…" Series                                                             People from all over the world come to visit the spectacular east side of the Sierra Nevada from Mount Whitney to Mammoth to the high country of Yosemite National Park to the Bridgeport Valley, but those who decide to stay here are a very special breed.  Those who choose to become Eastside locals not only survive, they thrive in this isolated and beautiful place because they're adventurous, self-reliant, creative and resourceful.
In 2014, in recognition of the breadth of talent, expertise and experience found in the Eastern Sierra and inspired by the five-minute TED "lightning talks," long-time Eastside local Elizabeth Tenney organized a six evening series of  "How to…" talks, each only six minutes long. "We add an extra minute up here for the altitude!" said Tenney.  
The talented and fascinating locals who volunteered to speak said, "Sure, I can talk for six minutes."  What they didn't realize, until they tried to distill their own "Eastside Know-How" down to its very essence to fit in the six minute requirement, was the challenge they had accepted.  However, the results are phenomenal. As stated on TED.com: "Even five minutes can have astonishing impact."
EVENING 4 – SEPTEMBER 2, 2014                     
How to… 
…do fine dining in a gas stationMatt Toomey, owner and chef, Toomey's Restaurant, Take-out & Catering Since childhood skiing and fishing trips to the Eastern Sierra, San Diego-born Matt Toomey has dreamed of living in the mountains. His Eastside career was launched with an LA Times Sunday Magazine feature story about Tioga Toomey's Whoa Nellie Deli at the Tioga Mobil Mart. In Lee Vining. The story overlooked the immense challenges he faced.
… get to opening night                       Shira Dubrovner, Artistic Director, Mammoth Lakes Repertory Theater                                                                                                                        Shira Dubrovner  has extensive background in movies, television, and theater. Shira lived in Mammoth in the late 80s, but it was 17 years later before she could return to fulfill her dream of creating a small professional theater here where she has directed over 30 productions.
… train at altitude                                                                        Deena Kastor, three-time Olympian                                  Thirteen years ago, Olympic medalist Deena Kastor moved to Mammoth from Southern California with husband Andrew, now Mammoth Track Club head coach, because at 8000′ Mammoth breeds champions. From the 800-meters to the marathon, every World Record or Gold Medal was earned by an athlete living and training at altitude. The Kastors are committed to continuing that success.
…win a race      Robin Morning, US National Alpine Ski Team,  1968 Olympic Alpine Ski Team, Grenoble, France Although ski racer and author Robin Morning grew up in Santa Monica, racing was a huge part of her life. Throughout the 1960s, she skied on the Mammoth Race Team, then the US National Alpine Ski Team including going to the 1968 Winter Olympics. Robin wrote TRACKS OF PASSION, the story of Dave McCoy and Mammoth Mountain.
… fight a wildfire                                                                                                                 Frank Frievalt , Chief, Mammoth Lakes Fire Dept. and Wendilyn Grasseschi,  former Hot Shot firefighter                                                                                Mammoth's new fire chief, Frank Frievalt, moved here with wife Debbie, another Hot Shot firefighter, from northern Nevada.  Frank is impressed "with the 'can-do' attitude of people in mountain communities, the lifestyle, and emergency operations with few resources."                                                                                                                                  Journalist and writer Wendilyn Grasseschi from Great Falls, Montana, was the only woman on her "Hot Shot" firefighting crew. She first saw the Minarets from the inside of a fire truck after fighting a fire in Yosemite. "This is it," she said and moved to the Eastside as soon as she could.  
… be rich according to John Muir                                        Kyle Osland, author, Nordic coach                         Kyle Osland  lives on an acre of woods in Crowley Lake with his wife and daughters. He holds a dual Master's Degree in Religion and Ethics and is currently at work on a book entitled DWELL:  A THEOLOGICAL LOOK AT LAND.  A Nordic coach and instructor at Tamarack, Kyle is "continually drawn to the solitude and beauty of the Sierra."
…start and run an Eastside business while raising three kids                                       Sandra DiDomizio, owner, Green Fox Events                                                                                                                                            Born and raised in Toronto, Sandra DiDomizio came  to Mammoth via Vancouver, Tuscany and San Francisco. Her family-influenced strong work ethic, motto of "no stress allowed" and exceptional customer service have made Green Fox Events a top destination management and event planning resource.
…build a float for Mammoth's 4th of July parade                                                              Larry Johnston,  self-described "would-be engineer", and Karen Johnston, artist/helpmate                                                            In 1989, Larry and Karen Johnston built their Mammoth home themselves, so they definitely "get" construction. All of Mammoth looks forward every year to the Johnston float entry, a show-stopper in the 4th of July parade.  The Johnstons design the floats together. Larry does the construction and Karen paints and provides the artistic touches.                                     
EVENING 5 – SEPTEMBER 16, 2014                                                                      How to…                                                                                      
… deliver on local infrastructure: from the need to construction                                    Haislip Hayes, P.E., Associate Civil Engineer, Town of Mammoth Lakes Department of Public Works                                   Haislip Hayes is the man for infrastructure. A California Licensed Professional Civil Engineer with the Mammoth Lakes Department of Public Works, he is currently administering the Town's Capital Improvement Program. Hayes grew up in San Diego, went to college in San Francisco and he notes, "then on to Mammoth, the natural progression of things."
…be a great amateur actor                               Allison Page, Artistic Director, Sierra Classic Theater                                                                                                                    Allison McDonell Page grew up in Manhattan. She's been dancing and acting since before college. When Allison moved to Mammoth from Los Angeles for her husband's one-year writing assignment, she thought her theater days were over. Not so. She's been here seven years now and delights in the enthusiastic audiences and great talent.
…win a Freeride Snowboard/Ski Competition                      Steve Klassen, owner, WAVE RAVE                                                                                     WAVE RAVE here in Mammoth and online is the biggest snowboard shop in the world. Owner  Steve Klassen is not only passionate about snowboarding, he's a serious competitor. Steve has won Switzerland's invitation-only Verbier Extreme Freeride Competition five times, more than any other rider who's competed in this final event of the Freeride World Tour. How did you do it, Steve?
… photograph extreme adventure sports                 Christian Pondella, Christian Pondella Photography  Skiing and climbing have been Christian Pondella's  passions since he moved after college in 1993 from Los Angeles to Mammoth. His career as an adventure sports photographer has allowed him to travel the world with his camera.  Mammoth is home, and he looks forward with his wife to raising their son here and "sharing with him all the amazing things the mountain lifestyle has to offer."                                                                                                            
… talk to Mayflies: a guide to assessing Sierra stream quality                                                Bruce Medhurst, aquatic biologist, S.N.A.R.L                                                                                                                                                                     When he's not playing didgeridoo with local bands, Bruce Medhurst is skiing, snowboarding, hiking, biking, backpacking or fishing—what brought most of us to the Eastside. Since 2001, Bruce, with S.N.A.R.L.'s  Dr. David Herbst, has been studying the ecological health of local streams and Great Basin saline lakes and the effects on water quality.
… ride a bike at altitude without puffing or sweating                                                                       John Armstrong, President, Eastside Velo Bike Club                                                                                                    Since 1971, John Armstrong has coached and taught skiing in Mammoth. He has used cycling to prepare for the winter ski season as well as for all-round cardio fitness. John is the Ride Director of the Mammoth Fall Century.  During his skiing career, he was President of the Professional Ski Instructors of America and the United States Ski Coaches Association.  
… change shoes while the clock is running:  TRIATHLON 101                                         Sally Gaines, President, High Sierra Tri Club  with Liz Fleming, member, High Sierra Tri                                   Raised in Menlo Park, Sally Gaines came to the Eastside as co-founder of the Mono Lake Committee. Eight years ago, she started High Sierra Triathlon Club with Alana Levin, race director. The sport has had her hooked for 30 years starting with the original June Lake Triathlon.                                                                                                                                 Crowley resident Liz Fleming, QuickBooks Pro Advisor and former Tri Club treasurer, wanted to be in the best shape of her life when she turned 50, so she started serious cycling at age 48. Then it was on to the June Lake Triathlon. She's moved up from the one-hour sprint to the four-hour Olympic level and she feels great!                                        
… feed your body to support your Sierra lifestyle             Lynn Altieri-Need, Advocate for Healing                                                                           Over the past five years, Lynn Altieri-Need has devoted many hours toward understanding the physiology of the body and its biochemical needs. She is certified in Functional Diagnostic Nutrition and teaches clients how to make nutritional and lifestyle changes to gain good health and improve their overall well-being.
EVENING 6 –  SEPTEMBER 30, 2014                                                                                              How to…                                                                                                                                                                            … leverage Digital 395                                                                                                                                            John Wentworth, founder, Mammoth Lakes Trails & Public Access; member, Mammoth Lakes Town Council                                                                                                                                       John Wentworth came to the Eastside via Medford, OR, Washington, DC, Plymouth, MA and Los Angeles. Here he discovered "Nature: Wild and Free."  John has been an active asset in the community ever since accomplishing truly amazing things. Last June, he was elected to the Mammoth Lakes Town Council.
… train for mountain warfare Capt. Dane Sagerholm  and Staff Sergeant Keola Lee, United States Marine Corps – Mountain Warfare Training Center, Pickel Meadows, Bridgeport                                       
… survive Manzanar                                         Stephen Kobayashi, M.D., retired Owens Valley physician                                     In 1942, Stephen Kobayashi was four years old and living in Gardena, CA.  His father had been drafted and was serving as a medical officer in the unit of the U.S. Army Medical Corps following General Patton. Steve, his mother, younger brother and his sister were forced to move to a "war relocation" internment camp for American citizens of Japanese descent, one of ten in the West including Manzanar. The Kobayashi family was imprisoned there for three years.
…SAR goes from call-out to search to rescue                                                                                   Jeff Holmquist, volunteer, Mono County Sheriff Search & Rescue                                                                                            Jeff Holmquist, a research scientist at UCLA's White Mountain Research Center in Bishop, is a member of the all-volunteer Mono County Sheriff Search & Rescue team.  For 45 years, Search and Rescue has been helping the lost and injured, responding day and night—for free—to calls from lost hikers, stranded climbers, injured skiers, downed aircraft and crashed snowmobilers.                              
… get a forward medical team to the heart of the next disaster—in 72 hours!           David Page, Co-Founder, Interim Executive Director, Mammoth Medical Missions                                           David Page has written for the Los Angeles Times Magazine, Men's Journal, Skiing, The New York Times, and many other publications. He is the author of the Lowell Thomas Award-winning  HYPERLINK "http://www.amazon.com/Explorers-Yosemite-Southern-Sierra-Nevada/dp/1581571402/sierrasurveyc-20" \t "_blank" Explorer's Guide to Yosemite and the Southern Sierra Nevada. He served as translator and administrative liaison on the first Mammoth Medical Mission to Chiapas, Mexico (2009), and field logistics coordinator on MMM's surgical strike team to the central Philippines in the wake of Super Typhoon Haiyan in November 2013.
…survive an avalanche                                                         Neil Satterfield, Sierra Mountain Guides Neil Satterfield, an IFMGA internationally certified mountain guide, is fascinated by snow in all its many forms. He's also extremely interested in snow behavior after being caught in an avalanche when he was 19. Neil, a graduate of Mammoth High School, has been teaching avalanche courses for 12 years. He now lives in June Lake where he runs a successful guide business, Sierra Mountain Guides.                       
… write the Eastside                                                                   David Carle, Mono Basin author                                             While living in the Mono Basin for 32 years, David Carle has worked as a Mono Lake ranger and written about local natural and cultural history in eleven non-fiction books about California (and beyond) and two novels (set in the Mono Basin).   He and wife Janet traveled around the world on the 38th parallel, the line of latitude that runs through the Mono Basin, researching their book , TRAVELING THE 38TH PARALLEL: A WATER LINE AROUND THE WORLD.. 
… live where you work—when home is an art gallery         Robert Joki, The Gallery at Twin Lakes                                                                                  Robert Joki gave up his prestigious fine art gallery in downtown Portland's "Cultural District" for life at 9000′  in famous Sierra painter Stephen H. Willard's studio three miles from town in Mammoth's "Lakes District". A unique twist on the idea of "work-at-home," Robert and wife Sue live IN their historic museum gallery. As Robert says, at least it's a short commute!
… to live local and engage global                               Katharine Allen, Co-President, InterpretAmerica                                                                  Katharine Allen arrived in the Eastern Sierra from Oregon in 1992. She's the only full-time, free-lance Spanish language interpreter/translator/trainer on the Eastside. Her work takes her all over the country and abroad, but she always returns "to the mountain peaks, the quiet in the air and the unique, often strange and wonderful people" here in the Eastern Sierra.   
INFO:  6:00 PM, Jimmy's Taverna, 2nd floor, 248 Old Mammoth Road, at The Sierra Nevada Resort  & Spa, Mammoth Lakes, California  Doors open at 5:00 PM.  Seating first-come, first-served.  Special tasting menu available.  Jess Karell, Special Events Manager, The Sierra Nevada Resort  & Spa, 760-934-2515, ext. 312 or 760-965-8550.  HYPERLINK "http://www.TheSierraNevadaResort.com/Jimmy'sTaverna" www.TheSierraNevadaResort.com/Jimmy'sTaverna  &  HYPERLINK "http://sierrawave.net" www.sierrawave.net  
"EASTSIDE KNOW-HOW How to…" Series – Winter 2014
How to…                                                                                                                 EVENING 1 – JANUARY 11, 2014                                                                                                              … brew a beer that says "Eastern Sierra"                     Sean Turner, MAMMOTH BREWING CO.                                                                           … avoid creating a Bridezilla when planning an Eastside wedding –                                                                      Sandra DiDomizio, owner, GREEN FOX EVENTS   … fight a wildfire from the air and on the ground  Brent Harper, Fire Chief, MLFD & Air Attack    firefighter and Wendilyn Grasseschi, former "Hot Shot" firefighter                                                                                      … train at high elevation                                                           Deena Kastor, three–time Olympian              … win a race     Robin Morning, US National Alpine Ski Team,  1968 Olympic Alpine Ski Team, Grenoble, France  … avoid a stroke or heart attack at altitude                                         Dennis Schumacher, M.D. … capture Sierra light with a camera                                     John Dittli, DITTLI PHOTOGRAPHY
EVENING 2 – FEBRUARY 11, 2014
… outsmart an avalanche                                                    Neil Satterfield, SIERRA MOUNTAIN GUIDES 
… build a ski                                                                      Michael Lish, Skismith, COMMUNITY SKIS
 … make a film, with no money, about Mark Twain in the Eastern Sierra  
                  Jesse Steele, Creative Director, STAINLESS FILMS
 … be a great amateur actor            Allison McDonell Page, Artistic Director, SIERRA CLASSIC THEATER 
… leave the city and find yourself                   
                  Rhonda Duggan, Director of Sales & Marketing, THE SIERRA NEVADA RESORT & SPA
… keep your cool when planning an Eastern Sierra wedding   Lara Kaylor, local wedding survivor
 … understand the September 1871 murders at Convict Lake             Jim Reed, attorney, author 
 … finish something big                       John Wentworth, MAMMOTH LAKES TRAILS & PUBLIC ACCESS
Evening 3 – FEBRUARY 25, 2014
… convince the producers to film a Tom Cruise movie in June Lake
                                      Alicia Vennos, Economic Development Director, MONO COUNTY
… turn online visitors to the Eastside into real-life customers 
                                    Christie Osborne, Director of Interactive Marketing, MAMMOTH LAKES TOURISM 
 … master three fundamentals of great skiing
                                                             Jack Copeland, former Director, MAMMOTH MOUNTAIN SKI SCHOOL
… turn geothermal energy into electricity 
                                                        Charlene Wardlow, Director of Business Development, ORMAT Nevada Inc. 
… win a Freeride Snowboard Competition                              Steve Klassen, owner, WAVE RAVE
… navigate the Eastern Sierra by air      Buck Wahl, founding member, EASTSIDE PILOTS ASSOCIATION … survive Hanta virus                                                        Katharine Allen, Co-President, INTERPRETAMERICA