The latest numbers from the state of California show that while unemployment in the Eastern Sierra continues to run below the state average, rates remain higher than in years past.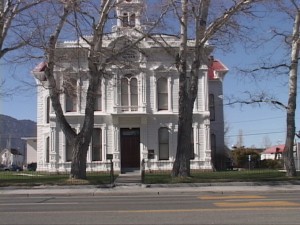 The new numbers from the Employment Development Department show that the average unemployment rate in California has dropped from 12.2% in April to 11.9% in May. Nationwide, the unemployment rate for May of this year is listed at 9.3%.
In Inyo County unemployment dropped in May but remains higher than in May of 2009. Unemployment ran at 9% for the month of May, a slight drop from the 9.4% listed for April of this year. 9% works out to about 880 people looking for work.
In Mono County unemployment is listed at 11.6%, a large jump from April of this year when Mono unemployment was listed at 8.4%. The latest rate leaves 990 people looking for work. With seasonal winter employment coming to an end, a jump to springtime unemployment may be expected in Mono County, but May unemployment has been lower in past years. One year ago, in May of 2009, Mono County was listed at 11%, but May of 2008 was listed at 7%, with May of 2007 an even lower 5.8%.
With the latest numbers for the month of May, Mono County, which has had the lowest unemployment rate in the entire state for much of the winter, was bumped out of that position by Marin County which is now listed at 7.9%. The County with the highest unemployment rate in California continues to be Imperial County, near the Salton Sea.