Early Spring Brings Changing Forest Conditions and Cautions
(Press Release)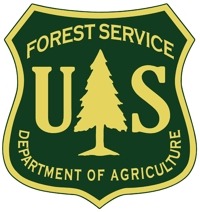 MAMMOTH LAKES, Calif., March 29, 2013 – A below average snowpack and unseasonably warm temperatures are rapidly changing the mix of recreation opportunities on the Mammoth and Mono Lake Ranger Districts. Excellent skiing conditions remain above 8500 feet, including skiing opportunities at Mammoth Mountain and Tamarack Cross Country Ski Areas. However, lower elevations and areas further from the Sierra Crest are seeing signs of an early spring. Recreation opportunities usually pursued in the summer months, such as, hiking, off-highway vehicle riding and mountain biking are quickly becoming available.
The Forest Service would like to provide the following updates and remind forest users of a few safety and resource protection measures as you visit the Forest this spring:
1.      Groomed Snowmobile Trails are closed – The snowmobile trail network maintained by the Forest Service with support from California State Parks is no longer being groomed. Many trails are partially or completely melted out and signs and route markers have been removed. To protect forest resources and minimize erosion, the USFS asks that snowmobiles stay off of trails and forest areas that are not consistently snow-covered.
2.      Digital 395 – Construction activities associated with the installation of fiber optic cables, known as "Digital 395" will be taking place between Mammoth Lakes and June Lake over the next several weeks. Construction may require plowing and the temporary closure of some roads within two miles west of Highway 395. If recreating or traveling in this area, please be prepared to adjust your plans.
3.      Stay on the Road – Many roads and trails this time of year have snow berms, drifts, downed trees, rocks, and other obstacles that prevent travel by wheeled vehicles. Travel off road to bypass obstacles is prohibited. Users should either remove obstacles if safe to do so, or turn around upon encountering such obstacles, then report conditions to the Forest Service so that obstacles can be removed.
4.      Dangerous Lake Ice – Many Sierran lakes did not experience a hard pre-snow freeze this winter. Much of the lake ice is "rotten" and – while appearing solid and frozen – may be a serious danger to anyone attempting to walk, ski, snowshoe or travel on. The Forest Service advises visitors to avoid traveling over snow-covered lakes.
Barring a return of winter conditions, Forest Service personnel will be working to open campgrounds, day use recreation facilities, and roads and trails as quickly as conditions allow. Many lakes will be free of ice by fishing opener and conditions are shaping up to be excellent. Both the Mammoth Lakes Welcome Center and Mono Basin Scenic Area Visitor Center are now open, and staff is available to answer your recreation questions. The USFS wishes everyone a safe and happy spring!
For additional information, please contact the Mammoth Lakes Welcome Center at 760-924-5500, the Mono Basin Scenic Area Visitor Center at 760-647-3044, or visit the Inyo National Forest website at www.fs.usda.gov/inyo.