Weather forecasters, meteorologists and others have pointed to the La Nina effect in the Pacific Ocean and the likely impacts of colder than normal temperatures and below average snowfall. However, our area sits kind of in the middle of different effects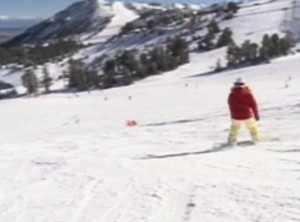 since higher than normal precipitation may hit the Pacific Northwest but not southern California. LADWP's website shows a pretty good start to our winter snowpack.
The current Mammoth Pass snowpack shows the level completely even with the long-term average snowpack – at 8 feet and 3 inches. DWP's snow sensors show Mammoth Pass at 103% of normal to date, Big Pine Creek at 103% of normal to date and Cottonwood Lakes in southern Inyo at 122% of normal to date.
Precipitation measurements show Lee Vining at 215%, Long Valley – 221%, Bishop – 175%, Big Pine – 140%, Independence at only 49%. All of these are percentages of normal to date.
So, the water year has four more months to go. Mammoth Mountain piled up more snow in November than the previous six years.