In early January, Independence citizens reported that Department of Water and Power officials denied their protest of a 600% sewer rate increase. Then, late last week, DWP officials reversed the denial and said Independence people had met the requirements of Proposition 218 which allows for citizen protests to block rate increases.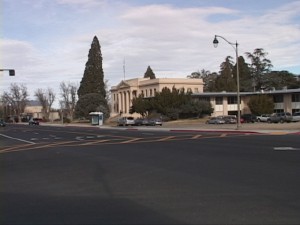 Nina Weisman of Independence had gathered protest letters, working with other citizens. Weisman said DWP had refused to reveal a customer list or sewer hook-up list on which to base the citizen protest. Residents used maps from the Assessor to search out properties and then protest letters. Prop. 218 requires 50% of the landowners plus one to protest in order to block a utility rate increase.
Weisman delivered some 200 protest letters to the DWP Commissioners at their meeting January 5th. Local Manager Gene Coufal and a city attorney took the letters and began to count. They declared that Weisman did not have enough protests. She stood her ground and explained how citizens did meet requirements.
DWP Interim Manager David Freeman had asked for a delayed decision on the issue and before coming to Inyo for last weeks meetings, Freeman said he was willing to work with citizens.
Then, DWP officials asked Weisman to come to the Bishop DWP offices for a meeting. She said when she got there they told her she, in fact, did have enough protest letters, but officials said they had to raise rates somehow to cover the costs of the system. Weisman said DWP has asked for a community meeting to see what the people would accept.