Twelve years ago, Inyo and LA signed the Water Agreement. That document promised 75 acres of DWP land for the Owens Valley towns. Today, the land remains mostly stymied in the auction process and Inyo towns remain land-locked by LA ownership.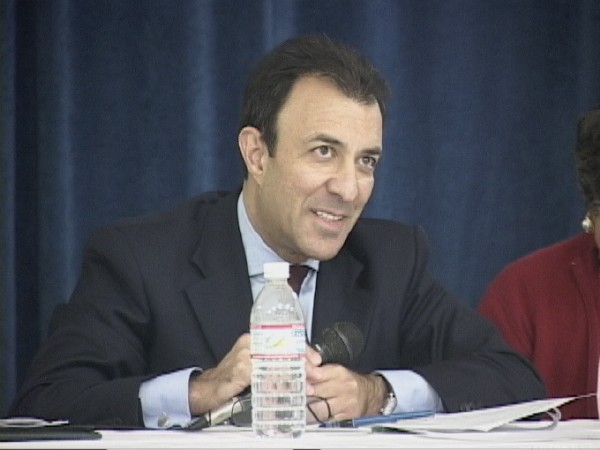 DWP General Manager David Nahai said that the 75 acres mostly did not sell at the auction some months back, but he did say he is "committed" to getting those acres in circulation. He said steps are being taken to put together another auction at a good time.
Would LA consider releasing more land for the squeeze little towns here? Nahai said DWP would "discuss it when we come to it. This is a difficult and delicate discussion," said Nahai. He said some people want the valley pristine with no development. Most of the towns people do see the need for some tiny bit of growth to preserve services, commerce, schools and hospitals.
Nahai said DWP wants to conclude the 75 acre transaction before discussing more land. The Inyo Supervisors seem to have no intention of pushing Nahai. Recently, one board member said she didn't want to "wade into those waters" to discuss land releases.
In other DWP matters, we asked Mr. Nahai about management changes in the Bishop headquarters of DWP. He declined to comment.