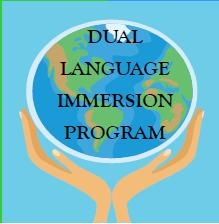 At a recent Bishop School Board meeting, more than two dozen parents and teachers showed up. They had heard the Board might get rid of what's called the Dual Immersion Program which involves classes that teach in both English and Spanish. With a recommendation from the elementary school principal to keep the program, the Board agreed. But the agenda item did cause parents and others to stand firm for the dual language classes.
Principal Heather Carr said there are periodic reviews of different programs to make sure they are running effectively. She said a review of Dual Immersion found "some effectiveness to the program, but there is room for improvement." Carr said that in the past Hispanic students were not learning English as well as they might. She said the school changed teaching models and now they are seeing improvements in English skills and academic gains. Carr had recommended keeping the dual language course alive.
The Principal said in Kindergarten through Fifth Grades there are 156 students who participate in Dual Immersion – both English speaking and Spanish speaking students. Carr said speaking a second language benefits both groups. Wider studies have found academic benefit from language skills. Stanford Graduate School of Education and San Francisco Unified School District conducted a ten-year study with 18,000 students. They found that English only classes caused Spanish-speaking students to excel early, but by middle-school the Dual Immersion students caught up or surpassed their counterparts.
Parents feared that the Bishop School Board might cut Dual Immersion for less than honorable motives. One parent, Sue Tonelli, said the School gave parents a survey to fill out on the program with only three days to turn it in. She also said parents feel the School Board had "targeted Dual Immersion." Tonelli spoke of the values of the program for her daughter in learning a second language and gaining an understanding of a different culture and a different part of the community.
When asked about the School Board's motives, Principal Heather Carr said it might have come across that they wanted to cut the program. She said the Board was concerned about the academic results of Spanish students. Carr said there is no intent to end the program, and its progress will be monitored. Contrary to some parents' fears, Carr said the examination of Dual Immersion was "not racially based." She said there was concern for reading scores overall and Dual Immersion "picked up the spotlight."
Steve Elia, a program Manager for the Avid Center which is involved in Mammoth and Bishop High Schools, said Dual Immersion "is one of our great bright spots." He said that by the very nature of learning two languages, critical thinking skills improve. He agreed with those who have concerns about Dual Immersion ending in the 5th Grade. Elia said many would like to see Dual Immersion go to the 9th grade. In High School, students can directly study Spanish.
For now, as Principal Carr said, the program will continue with progress monitored to make sure, in particular, that Spanish speaking students learn English.