Much was said about snow and wind during the last series of storms, but flood waters posed a relentless problem for Bishop and other parts of the Owens Valley.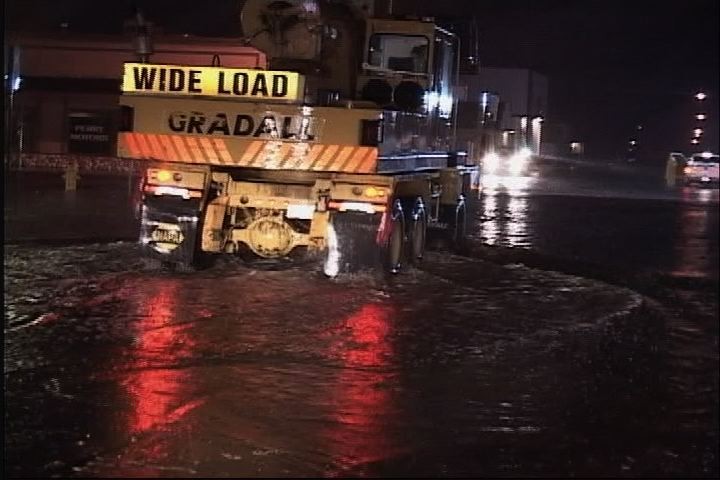 Ted Gardner shot this dramatic tape of a flooded Main St. at the intersection of South St. Bishop Fire Chief Ray Seguine said that a ditch called China Slough had overflowed at that location. Debris clogged a culvert and the water flow was too much. Businesses in the area were threatened, but were not flooded.
Chief Seguine said he asked DWP to drive it's Gradall equipment over to Barlow Lane where rushing water had caused complications for the Lazy A neighborhood behind Rite-Aid.
Seguine said volunteers used pumps and DWP created a berm to slow flows to protect a number of homes threatened in that area. The Chief said that a drainage system in the Rite-Aid parking lot had failed, creating more water issues.
Lots of minor flooding issues plagued homes and businesses. Chief Seguine said that last year, the Fire Station rain gauge measured about an inch and a half of rain. This January, the gauge filled with 5 inches of rain in 12 hours.