FROM MLPD
The Mammoth Lakes Police Department is participating in the DEA National Takeback Day on Saturday April 27th from 10:00 am to 5:00 pm at the Mammoth Lakes Library parking lot.
The focus of this program is to dispose of unused or expired prescription medication that can lead to accidental poisoning, overdose, and abuse.  Over the counter medications are also accepted.
The public can turn in medications at this drop off site with NO QUESTIONS ASKED.  All collected medications are then sent to the DEA for destruction.  I have attached a pamphlet describing the program in more detail. More information can be found atwww.DEA.gov.
###
Inyo County news release
INYO COUNTY, CA  – On Saturday, April 27 from 8:00am to 1:00pm Inyo County will be hosting the annual Prescription Drug Takeback event.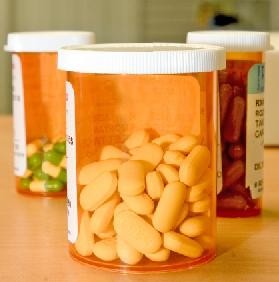 This event gives Inyo County residents the opportunity to rid their homes of
potentially dangerous, expired, unused, and unwanted prescription drugs. You can bring medications for disposal at any of the three collection sites.
The service is free, and anonymous – no questions asked!
 Bishop: outside Kmart, 1200 N. Main Street
 Lone Pine: outside McDonalds, 601 S. Main Street
 Tecopa: Community Center, 400 Tecopa Hot Springs Road
The service is in accordance with the Drug Enforcement Administration's (DEA) National Drug Takeback Initiative and addresses both public safety as well as public health issues.
Opioid abuse has been particularly difficult to combat; many of the opioid overdoses are directly related to prescribed medications.
As you are preparing for the event please keep the following in mind for disposal:
Agencies participating include: Inyo County Sheriff's Office, Inyo County Probation Department, Inyo County District Attorney, Inyo County Health and Human Services, Bishop Police Department, and Major Investigation and Narcotics Team (MINT).
You CAN submit:
*Controlled substance medication
*Non-controlled substance medication
*Over the counter medication
*Medication samples
*Medicated ointments, creams, and lotions
*Inhalers
You CAN'T submit
*Sharps, needles, lancets, or syringes
*Any mercury or cadmium products (thermometers
or batteries)
*Medical waste (IV bags, used bandages, gowns,
bio-hazard items)
*Aerosol Cans
*Chemicals or disinfectants such as hydrogen
peroxide
*Personal care items such as shampoo