Mono Narcotic Agents have reported the arrest of a San Diego resident on numerous drug charges after he was pulled over on the way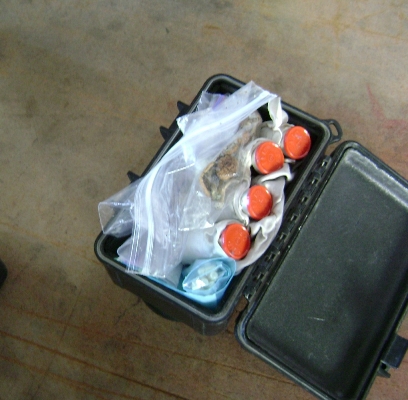 to a court appearance for a different drug charge
Mono Sheriff officials report that MONET agents wrapped up a narcotic trafficking investigation this week. Officers say that the investigation started about a month ago when 30-year-old San Diego resident Gabriel Adams was arrested in Mammoth Lakes for possession of a controlled substance.
As part of the ongoing investigation, on Wednesday September 30th, MONET agents and Bishop Police stopped Adams while he was driving to his Mono County court appearance on his previous arrest.
Armed with a search warrant, officers report that they recovered over 200 MDMA (Ecstasy) pills, approximately 1 ounce of cocaine, 40 milliliters of Ketamine liquid, (an anesthetic often used by veterinarians) Psilocybin Mushrooms, and over 200 various types of controlled prescription medications.
Gabriel Adams and his passenger, 31-year-old Dale Eblacas, of San Diego were arrested and transported to the Inyo County Jail for possession for sale and transportation of cocaine, possession for sale of a controlled substance, and possession for sale and transportation of Ketamine.