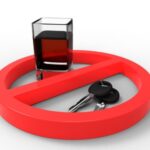 Bryce Williams was riding a 2007 Honda Motorcycle traveling westbound on Poleta Rd just west of the Owens River Bridge at an extremely high rate of speed.
Rodger Thornburg was driving a 2012 GMC 2500 eastbound on Poleta Rd west of the Owens River Bridge.
Due to Williams' suspected impairment and high rate of speed, he allowed the motorcycle to cross over the double yellow lines into the path of the GMC pickup. Thornburg attempted to avoid the collision, however Williams collided with the left side of Thornburg's vehicle.
Williams was ejected from the motorcycle and came to rest lying on the dirt shoulder.
Several people in the area came to the aid of Williams as they waited for the medics to arrive.
This collision is still under investigation by Bishop CHP