Suddenly Wednesday afternoon, chaos in the parking lot at Schat's Bakkery in Bishop. Bishop Police said that witnesses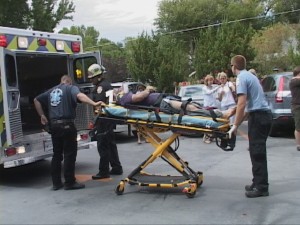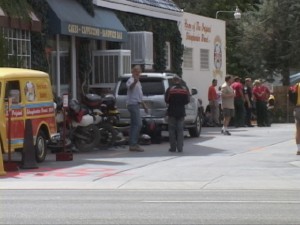 reported a woman behind the wheel of a white Camry drove into the parking lot at a high rate of speed, hit a man and crashed into two other vehicles.
According to police the incident remains under investigation. The man hit by the motorist was a German man touring the United States with a group of German visitors. His injuries were not life threatening, although witnesses claimed when he was hit he flew through the air about 30 feet.
The report came in as a multi-car accident. Bishop Fire and Symons Ambulance rushed to the scene too.