Press release
The Board of Directors for Mammoth Lakes Tourism (MLT) has three seats whose terms expire as of June 30, 2016 and are available for candidacy; Restaurant, Retail, and At Large.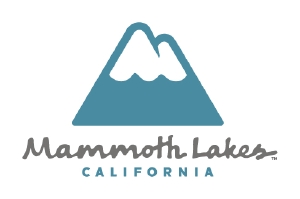 The seats are a two-year term. To qualify applicants must hold a current Town of Mammoth Lakes Business License, be in good standing with current business licenses, taxes and assessments, reside within Mammoth Lakes and have a substantial business interest in the Town. The Restaurant and Retail seat applicants must also be a business owner or manager from those business types.
An ad hoc, nominating committee of board members will interview candidates and then make their recommendation to the full board for approval and appointment.
The current MLT Board consists of a diverse group of Mammoth Lakes business people: Chairman of the Board John Morris of Snowcreek Resort and Kirk Schaubmayer of Alpenhof Lodge represent lodging, Michael Ledesma of Gomez's and Base Camp Café represents restaurants, Michael Raimondo of Old New York Deli
represents the Mammoth Lakes Town Council, Sean Turner of Mammoth Brewing Company represents retail, Brent Truax of Sierra Nevada Resort represents the Mammoth Lakes Chamber of Commerce, Erik Forsell, MMSA Chief Marketing Officer, represents Mammoth Mountain Ski Area, Matthew Lehman of Matthew
Lehman Real Estate is At Large, as is local businessman Paul Rudder.
The MLT Board oversees and gives direction to the Executive Director. MLT receives the majority of its funding from Measure A and the TBID. If you are interested in joining this dynamic group and helping direct Mammoth Lakes' marketing future, please send a letter of interest to [email protected]
Interviews will be conducted during the last week of May 2016.
Mammoth Lakes Tourism website
The new VisitMammoth.com website, operated by Mammoth Lakes Tourism, is now live. The site has been revamped to offer inspiring content and trip-planning information for visitors looking to plan their next vacation to Mammoth Lakes.
The new site puts an emphasis on visually inspiring design with large format photography and content that is robust and authentic.
"The new website links people planning their trips to Mammoth Lakes with inspiring photos, video, trip ideas and insider tips from local bloggers," said Christie Osborne, Director of Interactive Marketing for Mammoth Lakes Tourism.
The site promotes year-round events and activities, and is mobile responsive, making navigation easy for the user, no matter what device they use.
"The best part is the way we have layered information to encourage exploration on the site and to link visitors with our local business community," Osborne added. "You'll find relevant businesses on every trip idea and blog post page. No longer will a web visitor have to go to a separate 'listings page' to find shops, restaurants and events. Instead relevant listings will be served on most pages."
These new listings feature detailed property information that promotes booking. Plus, the homepage billboard features personalized dynamic content that allows Mammoth Lakes Tourism to target messaging to users depending on their location, interest and past website visits. For example, if a user enters the site in-market, it will display a billboard for finding restaurants; if they are in a fly market, they will receive flight messaging, etc. So if someone comes to the site looking for fishing content in the middle of February, it will deliver fishing content. In the past visitors would just have seen winter and ski messaging in the winter months.
Check out the new site at www.visitmammoth.com.