On the COVID-19 pandemic front, Inyo County has some good news and some bad news, like everything else about this virus. During a local media phone conference last Friday, Dec. 11, the Northern Inyo Hospital District shared some grave concerns.
Inyo County is in the middle of a surge of COVID-19 cases. The Respiratory Care Unit is full as are the Intensive Care Unit Beds, a.k.a., ICU. And hospital beds are filling up. A few days ago, the virus took yet another life and more recently, another just yesterday.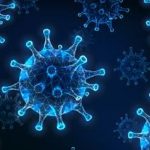 And yesterday, the U.S. shattered Covid records for new cases and deaths, even as vaccines are now being distributed. There were 247,403 new coronavirus infections and more than 3,656 deaths reported. New records of cases and deaths are being broken across the country and Inyo County is no exception.
THE HOSPITAL NEEDS THE PUBLIC'S HELP
"We need your help," says Dr. Will Timbers, the chief medical officer for the healthcare district.
"While we are well positioned, but we have finite resources. The biggest concern right now is our staff. We need the community to be realistic and recognize we need them to partner with us. The community is the first line of defense against this; we are the last line of defense, and it's up to the community to step up and do their part."
The hospital shared that, as of last Friday morning, the intensive care unit the hospital had four patients in critical condition in their four ICU staffed beds. There were other patients that would normally be in the ICU being treated in the hospital's inpatient facility.
Another problem: people often use the Emergency Room for minor, non-life-threatening illness or injury rather than making an appointment with their primary care provider. Doing so takes away medical attention from those that are in the ER with very serious, immediate needs. Also, o be clear, this is not about going to the ER with a broken limb, severe cuts and bleeding, or or other serious  injury or extreme illness. If you are really concerned and feel you have an emergency, go to the ER, but whenever possible, call your health care provider, doctor or the hospital or clinic first rather than just showing up!
Dr. Stacey Brown, director of the Rural Health Clinic, said, "Thankfully we spent hours and hours in March and April preparing just for this. He went on to say, "No ICU is going to be spared from this, and we're going to be working as much as a team as we can, locally, regionally, as a state and nation."
To those questioning why Inyo County was placed in the same state region as southern California, he explained that it was standard practice that when a patient needs to be flown out of the area for more advanced medical care, a common occurrence, they are flown to a hospital in southern California.
At present, with ICU staffed beds southern California at full capacity, the hospitals cannot take more Inyo County patients. The staff at NIHD planned for this possibility.
Alison Partridge, NIH chief nursing officer, told Sierra Wave and local media on the conference call that "We have surge plans that are ready to be implemented, which would double our capacity. She noted that everything can change from day-to-day, but at present they are managing the situation, noting that, as long as everyone stays healthy, they can manage it, but if staff members start becoming ill, that would be large challenge for them to meet.
Again, the hospital district needs our help. We, the community, needs to do our part by wearing your mask, washing your hands, keeping your distance, and following the guidelines and rules so we can curb the spread that is already happening."
VACCINES ARE ON THE WAY!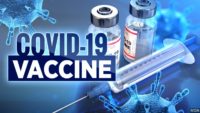 Vaccines are on their way, but they will not be largely unavailable for months for most people, most likely at the earliest, spring or summer
As to fears that Inyo County might be "left out" of the vaccine delivery chain, Dr. Brown said that would not happen.
The hospital received vaccine today and is planning to vaccinate its staff immediately. They also have voluntary weekly testing for all staff starting this week.
Meantime, they want the public to continue practicing good COVID-19 prevention behavior…and continue to get tested. But mostly, what the hospital needs of us right now is:
Stay Home and do not come to the hospital unless you have a dire emergency. And always call first; don't just show up!