The Eastern Sierra Peace Officers Association (ESPOA) was recently made aware of a family tragedy affecting one of our members. Retired Bishop California Highway Patrol Sergeant, Brian Biehl's daughter suffered a massive heart attack and she is currently listed in critical condition at the University of Utah's Cardiac Unit.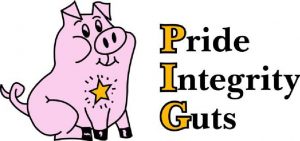 While we are collectively sending thoughts of swift recovery, we also know that there will be an enormous expense monetarily that the Biehl's will be facing.
The ESPOA voted to accept donations for the Biehl family to help with expenses. Although we have been made aware of a current "GoFundMe" donation that has been set up, the ESPOA felt that as a 501(c)(3) organization we would be able to offer the following:
Donations made are formally recognized as deductions – this is important to the donor
None of the donations would be kept by ESPOA; all donations received would go directly to the Biehl family; (GoFundMe keeps a portion of donations).
If you are interested in donating through ESPOA you may mail your check to: ESPOA, PO Box 101, Independence, CA 93526. In the notation section of your check please write "Biehl Family".
Cards of encouragement can be mailed to the following address:
University of Utah Cardiac Unit
Attn: Ashley Biehl, Room 2221
50 North Medical Drive
Salt Lake City, UT 84132