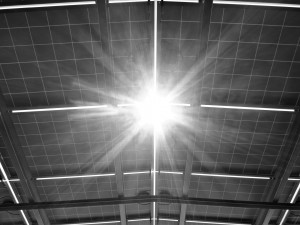 Metabolic Studio to Match Donations at Owens Valley Committee's Solar Done Right Event! (press release)
The Metabolic Studio has announced that it will double all donations made at Saturday's Owens Valley Committee (OVC) Annual Fundraising Event.
The OVC lecture and social event will include hors d'oeuvres, beverages, live music, a silent auction featuring donations from local artists, photographers, and businesses, and the world premiere of an OVC promotional video done by Bishop production company Bristlecone Media.
Keynoting the event is Bill Powers of Solar Done Right.  SDR advocates for reduced demand, point of use generation, and large-scale production in the "built environment."
Led by artist and philanthropist Lauren Bon, The Metabolic Studio operates at the intersection of art and philanthropy, transforming resources into energy, actions, and objects that nurture life.
The event will take place on Saturday March 22, 2014,  at the Mountain Light Gallery, 5-8 pm.  106 Main St., Bishop, CA.   Suggested donation $10 at the door.
Those unable to attend the event but wishing to contribute will still have their contributions matched by Metabolic Studio.  Contributions can be mailed to Owens Valley Committee, Attn March 22 Fundraiser, PO Box 77, Bishop, CA 93515, or made through the OVC website at http://www.ovcweb.org.