Don (Mutt) Clarkson passed away peacefully February 19, 2015 at Northern Inyo Hospital with his family by his side.  He was born April 11, 1932 to George & Louise Clarkson, in Bishop.  He was raised on the Jeffery Ranch, which is now the White Mountain Ranch.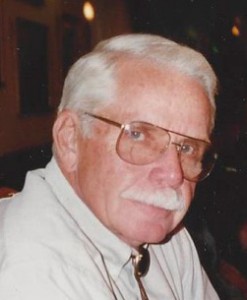 Don went all through school in Bishop.  He got his nickname "Mutt" in 2nd grade, when his teacher called him a "Mutton Head", from then on through his life he was Mutt.  He graduated from Bishop High School in 1950, and had lettered in football.
After high school, he joined the Reno Air National Guard in 1950 and was activated to the Air Force, where is served for 3 years as crew chief on P-51 Mustangs.
After the service he returned to Bishop and met Jean "Boots" Ives from Big Pine, after dating for 2 years they were married in June 1955.  Together they raised two children, Desi and Jeff.  Mutt worked for Nevada – California Electric Power Company later becoming Southern California Edison where he retired after 35 years.
Mutt loved being with family and friends, telling stories and playing practical jokes.  He had a love for airplanes and flying.  In 1972 he soloed and soon after got his pilot's license.  Mutt loved the outdoors hunting and fly fishing and was eager to teach anyone how to hunt and fish.
Mutt is survived by his wife Boots of 60 years, daughter Desi and husband Mac McElvogue, son Jeffery and wife Debbie Clarkson, 5 grandchildren whom he loved dearly, Bryan and Courtney McElvogue, Donald II, Acacia and Marisa Clarkson all of Bishop, brother and sister in law George and Sue Clarkson of Bishop, brother in law Loren and wife Martha Ives of Elberta Alabama, along with many nephews, nieces and cousins.
A Celebration of Life to be held on Mutt's birthday April 11, 2015 at the Masonic Hall 156 East Line St, Bishop at 11:30 AM.  In lieu of flowers anyone wishing to make a donation in Mutt's name can do so to the Laws Railroad Museum.  Interment will be private at a later date.