Donald E. DeBella
1945-2017
Donald E. DeBella was born February 26, 1945 in Bishop, California to Emily Meredith-Dewey of Bishop and Dominque DeBella of Chicago, IL. He passed away peacefully in his sleep on September 25th, 2017. Don was 72 years old and a lifelong Bishop Resident.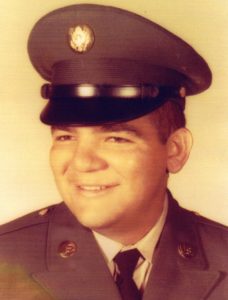 He is survived by his Brother, Clifford D. Dewey, Sisters, Christine Spratt, LouAnne Lovelace, Pearl Vega, all of Bishop and Claudia Salgado of San Jacinto, CA and his companion, Amelia Rogers of Bishop. Also surviving are many nephews, nieces and grandchildren, cousins and uncle. Don enlisted in the US Army serving 3 years in Vietnam. After returning he worked for the City of Bishop for over 20 years as well as for Black Gold Paving, the Paiute Palace Casino and Black Hawk Construction.
He had a unique sense of humor; he loved his family, close friends and the Washington Redskins, who made his day by winning their game the night before he passed.
Services will be held at Brune Mortuary at 11 am, Saturday, Sept 30, 2017