DNA tests have concluded that bones found a half mile from the Steve Fossett plane crash site match the DNA of James Stephen Fossett, famous aviator missing since last September.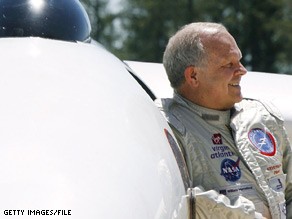 This is the final piece of evidence to wrap up the Fossett disappearance, the subject of intense media scrutiny for over a year. Monday, Madera County Sheriff John Anderson reported that he had received conclusive DNA test results on two bones recovered a little over half a mile east of the Fossett crash site.
A press release from Madera County said that "A California Department of Justice forensics lab has determined that items containing DNA, discovered last week, match James Stephen Fossett's DNA."
Sheriff Anderson thanked three Madera County Sheriff's Deputies and seven Mono Search and Rescue team members for their work on this case. They had returned to the crash site last Wednesday.
Sheriff Anderson said that within a few minutes of their arrival near the crash site, one of the SAR members made the team's first significant find. Over the course of the next 5 hours, the crew would make further discoveries including credit cards, an Illinois Driver's license, cash, clothing and a pair of tennis shoes.
Authorities have declined to describe the bones discovered, out of deference to Steve Fossett's surviving family members, who have struggled with their loss for the past 14 months. Sheriff Anderson said what Fossett's family needs now is closure.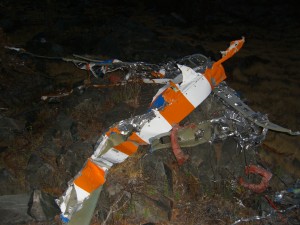 This announcement does bring closure to the more than year-long mystery for the family and for Mammoth Lakes, most recently the scene of a major media frenzy when Mammoth resident, Preston Morrow, discovered Fossett's FAA ID and cash a month ago.
Still pending is a report from the National Transportation Safety Board to determine the actual cause of Fossett's crash.